Blog Posts - European Debt Crisis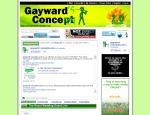 Greece is currently about 400 Billion Dollars in Debt. That's about 170% of their annual Gross Domestic Product. Over the next 50 years, they are scheduled to repay that debt. But with the economy in shambles, many experts wonder if that goal is re...
The last two years have obviously been extremely difficult for bank stocks. The financial crisis that took hold of not only America but the rest of the world as well has caused extreme strain across the entire financial sector. However, since the fin...
The U.S. national debt just surpassed the $16.0-trillion level and is accelerating with each passing minute. The problem is that with the U.S. economy slugging away and an unemployment rate of 8.3%, there are also less tax revenues to collect, which...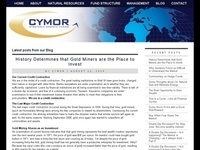 An Overview of the Markets Investors today feel that they have been burnt as their stock portfolios have performed poorly. Each day they are bombarded with negative news from Syria where fighting continues, from Europe where the ever increasing debt...
We are at the mid-point of the year, and so far it seems like a rollercoaster ride driven by heightened stock market risk. We had a stellar January, followed by some softness in February and March. April and May, followed by losses, but we saw some o...
Hope springs eternal; many believe consumer spending will resume in 2012 as the jobs market improves, preventing the U.S. economy from entering a recession. But the hard evidence shows otherwise. As the U.S. Senate and Congress are split between demo...
  Many people have tuned out the European debt crisis and believe simply that another emergency meeting will be held in which nothing will be decided, allowing the eurozone to simply continue surviving as it has. The problem with this line of th...
The eurozone is on shaky ground. European Union leaders will be meeting on Thursday to begin an emergency two-day summit as the region's leaders attempt to localize and corral the European debt crisis. Spain has formally requested emergency funds t...
It's not enough we have to deal with the dire economic situation in the eurozone and Europe, but now bank stocks are under attack, especially from Moody's Investors Service, which is negative on the banking sector. The quality of bank stocks...