Blog Posts - Evangelical Philosophical Society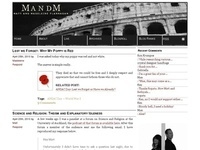 Matt has safely arrived in Atlanta and I thinks he has forgiven me for his hotel (we did not realise just how really bad, and somewhat entertaining, the Trip Advisor reviews were until just before he left). The first day of the Annual Meeting of the...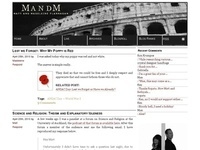 Congratulations to this blog's Matthew Flannagan who was just elected to the executive board of the Evangelical Philosophical Society. Congratulations also to Frank Beckwith, Paul Franks who were also just elected to the board. Matt, Frank an...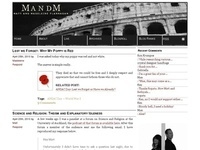 Last year I was invited to present at the Annual Evangelical Philosophical Society Apologetics Conference in Atlanta, Georgia. This was a real surprise to me and an honour. Some of the best evangelical Christian scholars in the world presented at thi...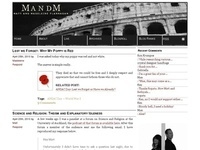 [ 18 November 2010 5:30 pm to 20 November 2010 12:40 pm. ] Matt has been invited to speak at the annual Evangelical Philosophical Society (EPS) Apologetics Conference in Atlanta, Georgia, USA which runs 18-20 November 2010. He will be speaking alongs...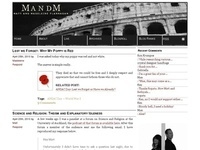 When Matt wrote his blog series Joshua and the Genocide of the Canaanites Part I and Part II he had no idea just how far clicking the 'publish' button would end up taking him. It turns out that it will be taking him quite far;  half-way...