Blog Posts - Evening Snack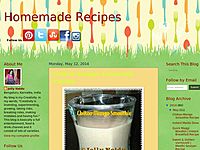 This is crunchy and tasty snack and best to serve as a tea-time snack. This is a North-Indian snack. This recipe is very easy to prepare at home. This snack is made up with wheat flour with some raw spices. You can called it as a "Namak Paare" actual...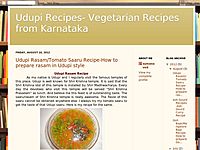 Bajji ambode / Gojju ambode Recipe                  You all might have had thayir vada /medu vada in which vada prepared using black gram lentil is soaked in spiced yoghurt.  It is so comforting to eat yoghurt based snacks and side...
I dont make deep fried snacks often and my first kiddo was asking me for Karthigai vadai one evening. It was quite late in the evening, so i didnt want to make it. But, since my kids rarely ask for something, i made this, as this is quick to put toge...
This recipe is adapted from Mallika Badrinath's microwave recipes book. My husband and my mil both love this. As it is low fat and rich in protein, i make it often as evening snack. Roasted unsalted peanuts - 1 cup Besan / Chickpea flour - 4 sp...
I am not a big fan of banana, but i like it if it is given in the form of Banana nut bread :) Another good thing about this is, it is a quick bread - no yeast, no waiting. Perfect for people like me! :) I adapted this recipe from Joyofbaking. I...
My mil makes this vada for Karthigai (Festival of lights) every year. I was at my inlaws during the first Karthigai and i saw my mil and her sisters make this vada. It is a delicious combination of Medhu vada and Daal vada :-) When she was here last...
I saw this in t.v. The chef said it was chennai style pakoras, so i had to try that immediately :) I modified the original recipe with whatever ingredients i had with me at that time. It was good and i never tried the original recipe after that. The...
I made this when i had some guests for dinner. It was very good and fairly easy. Frying part was time consuming and boring as with any other deep fried stuff :))Ingredients :Rice - 1 cupChanna daal - 1/2 cupToor Daal - 1/2 cupRed chillies - 10Hing -...