Blog Posts - Everquest Ii
We came up short as a group in Azeroth this past weekend.  Life will get in the way and the whole group has gotten older over the last eight years we have played.  But three of us, Potshot, Ula, and myself were online.  We got on Skype together as...
…because the Everquest franchise is our lifeblood and we treat it with the respect it deserves. EQN has the largest development team at SOE. It is going to be more than ok. John Smedley, on Twitter (one and two), post layoff. The web sites are...
The EverQuest II 10 year anniversary just passed, and I posted about hitting the 10 year mark myself with the game last week. This past weekend, while taking a break from Warlords of Draenor so as not to burn myself out on it right away (a hazard as...
We are in the midst of a few different EverQuest II moments, and I am going to mash them together into one post as they are all mildly related. The first is that today EverQuest II is launching a new expansion, the Altar of Malice. The expansion is o...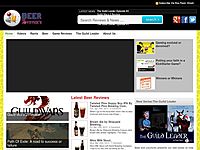 After a couple of false starts this month, Sony Online Entertainment has finally launched their new SOE All Access plan, which was announced back in late January as part of some big changes to their game lineup. For what was once the price of a singl...
Lord of the Rings Online can be a bit of a mixed bag.  Depending on your point of view, you can easily find much to like or dislike about the game. On the plus side it brings to the table a lush and beautiful environment that brings alive the the wo...
Krono, SOE's version of PLEX, which they introduced back in October, seems to have taken root.  Back then they announced that they would keep an eye on it, and if things went well they would introduce it into other SOE games. Well it has come...
As mentioned previously, in writing about eight years of EverQuest II last week, I got all nostalgic for the game and went back and played for a bit.  Such is the power of the blog. And in going back I did go visit some places, added about 10 levels...
The Site WordPress.com continues to fiddle with the site interface.  They have very much the same attitude as Google on this sort of thing, where it often seems more important for them to get a cool new feature out than to check to see if it is actu...
Every year I try to come up with a list of highs and lows for the year.  You can go back and read my 2010 and 2011 editions if you so desire.  I often complain about the same things year after year.  As for 2012, this is what I recall. Free to Pla...
At the beginning of each new year I have a special post.  Sometimes if it predictions.  Some times it is demands.  Last year I decided it should be questions. I asked 12 questions of the new year.  12 questions for the year 2012. I think it is ti...