Blog Posts - Exclude-teaser-projects:recipes Cocktails Entertaining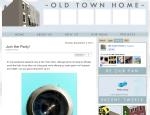 The holidays are squarely upon us, and 'tis the season for gathering with friends and family. Whether you are hosting a family Christmas dinner, having a few neighbors over for a dinner party, or simply dressing up your table to be more festive, crea...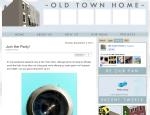 With our annual Halloween party looming, I was wracking my brain to come up with a fun and creative party favor that could top...or at least compete with last year's Halloween S'mores party favors. I mulled it over, perused hundreds of photo...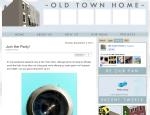 Try saying "patriotic paint chip place cards" five times fast. Whew, it might be a mouthful to say, but they're a snap to make. This project started...well, to be honest, just this morning...as I know we're hosting a small informal shindig tomorrow a...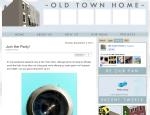 Two weekends ago, Alex and I threw a big time bash to celebrate the impending arrival of close friends' first child. This baby shower was so much fun to plan and execute, and allowed me to try out a few new sweet recipes. In addition to a dessert bar...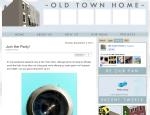 Nothing says "Baby Shower" like the variety of sweet treats that often come along with the event. Sweets are often as consistent of a shower participant as are expectant mothers. For the party we were throwing last week, I wanted to make a series of...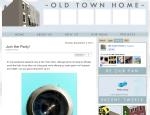 Valentine's Day is a special holiday in our house. I look at it as a nice reminder to take a few extra moments to show someone how much you love them, as well as an excuse to celebrate the first "major" holiday since New Year's. But most of all, I se...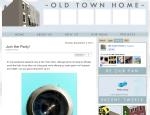 The key to the success of a any good party is simple -- happy guests. It doesn't matter if we're talking about a backyard BBQ 4th of July event, a children's birthday, or a swanky New Year's Eve gathering -- one of the keys to having happy guests at...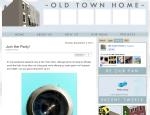 Whew! I don't know about you, but the last several weeks of holiday preparation have left me feeling happy, yet a bit sluggish, overfed, and ready for a little downtime. But not so soon! We can't forget about welcoming in the new year, a notable holi...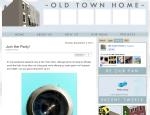 As we're still gathering our collective breaths from yesterday's arrival of Hurricane Sandy, we can't get too caught up on the semi disaster area that is our neighborhood. Why you ask? Because it's Pinterest Challenge time, Fall Edition. Oka...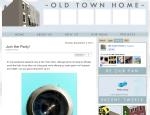 Are you hosting friends and family this 4th of July? Maybe you're looking for a few simple ways to up the patriotic quotient at your shindig? Here's a quick and easy patriotic tablescape I put together, using items I already had on hand around the ho...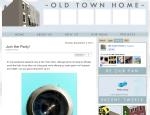 Summer cookouts and 4th of July parties are upon us, and I'm always looking for that perfect and simple appetizer or side that I can serve to guests. Quite honestly, at this time of year, it's hard to beat anything that gets presented as red, white,...