Blog Posts - Expat Stories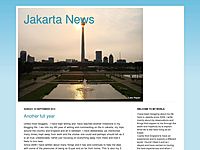 Jeremy is entering the so called age of the 'terrible three'. The age where toddlers become self aware or more self aware and like Skynet in terminator decide to take over the world wreaking destruction on everything around it. Or s...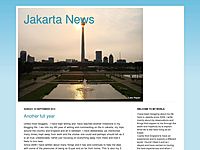 Jakarta currently is currently suffering more problems than normal and this is being made slightly more worse by the ongoing daily or every other day rain storms and showers across the city. It being the dry season, the amount of rain falling current...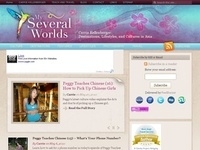 Tom Rook is a British artist living in Taipei. 'Dragonflies' is a finalist for the International Artist Grand Price at Art Revolution Taipei. Tom creates mostly in pencil, pen, and ink. His drawings of cities in Taiwan and from his homeland are utter...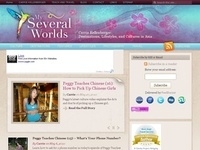 Finding joy in the aftermath of incurable illness has been very hard, but I am still a global citizen of the world, and I have much to offer readers that are interested in expat life and teaching abroad, and in regards to living with chronic illness.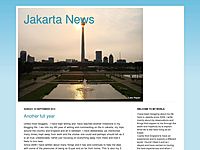 A long time ago in England I purchased my first ever G-Shock somewhere around 2005 or earlier, I cant really be sure. It was my first. My second was stolen when my house was broken into in 2012. Both have sentimental value and I was gutted to have lo...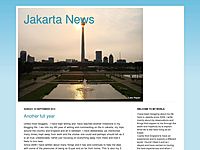 Another year over, another year older and despite a feeling of doing absolutely nothing all year, I guess I was busy through it all.Compared to life before Jeremy, it isn't as glamorous as it was. The idea that life as an expat is all glamour and liv...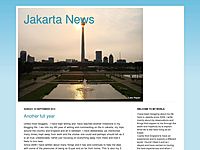 Eye tests are free in Indonesia. Free if you trust some guy or gal using an eye test machine who completes the eyes tests in a little under 15 minutes and then give you a result which can change your sight forever should you wish to act on it which I...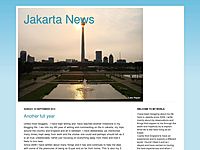 A while back I was asked to do an interview for Expat-Blog which is a site dedicated to those living away from their home countries and on the whole is a good place to be.British expat, Luke settled in Indonesia in 2007. Teacher by profession, he is...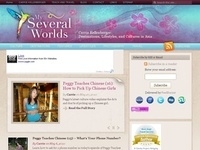 Whether you're looking for comfort food, easy family style dining, or a North American style brunch in Taipei, Whalen's will have what you're looking for. Continue Reading →...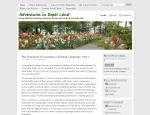 Do you hear it? That siren song, mystically seeping into your conscious mind, drawing you closer with each lilting syllable. That's Shanghai's calling. Shanghai wants you. Yes, you. Actually, Shanghai Calling wants lots of us. They'...