Blog Posts - Fairy Cakes This recipe might be gluten-free but let me start by writing they're not calorie free sadly however I've used honey instead of sugar and high quality cocoa powder so they really are a pretty healthy treat that won't skyrocket your blood sugar! As...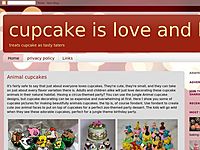 Fairy Cakes are real!It's not a myth. The Fairy Cakes. Some people might not know it, but actually that's what cupcakes are called in UK. It's the same in everywhere, children to adults also love Fairy cakes and they are suitable for all kinds of...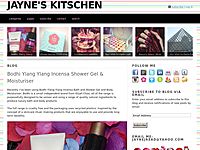 New Look got in touch recently to ask me to create my own take on a festival fashion look, this is my first of  a couple of looks that I'll be putting together using mostly New Look clothing and inspired by the Grunge and Punk eras of festival...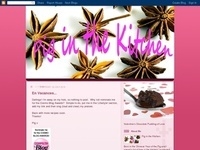 Artistic talent not really necessaryDoes your heart sink when your child with food allergies bounds out of school waving a party invitation? Me too.Not because I'm a tight-fisted killjoy and I don't want to fork out for yet another present (although...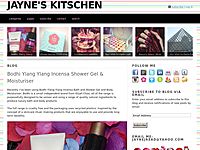 Back in the day, at the start of Jayne's Kitschen, one of the things I did the most was that I featured lots of indie fashion brands and local events around crafters and indie fashion. Since I've gotten involved with beauty, this original...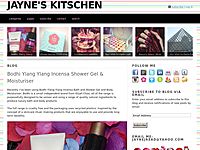 So a few weekends ago, I visited the Renegade Fair in Spitalfields at the Old Truman Brewery. There was so much amazing stuff at the fair, I could have quite easily spent a fortune, but I was sensible and limited myself to one purchase. So, I chose t...

A few weeks ago, the husbo and I ventured down to see and taste Moveable Feast in San Jose. Our best buds in SF took us to Off the Grid last year, and it was super delis and fun! We lamented that we didn't have anything like that in our n...