Blog Posts - Fall Preview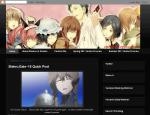 Whoa we have 44 shows this season excluding kiddie shows and shows that promotes toys. In this preview I've included Movies that would be released this season. I've also embedded the PVs in this season preview so that you could watch it on the sa...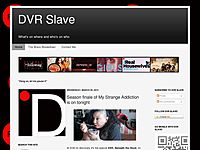 Tonight at 7:00 on Cartoon, Legends of Chima moves to a new time slot and on Showtime it's the special Fame High. At 8:00, The X Factor has its time slot premiere and at 8:25 on NFLN it's the 7th season premiere of Thursday Night...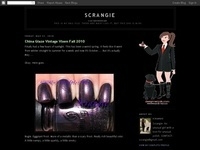 The latest news from OPI: San Francisco by OPI brings street chic style with West Coast flair to nails and toes for Fall/Winter 2013. This new collection features a palette ranging from sky and sea-colored hues of blues and gray to reds, burgundie...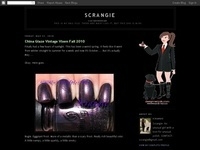 You may have already seen these, but I wanted to put these pictures here just in case you hadn't. Models Own has just released their brand new Mirrorball collection and it looks awesome. Each Mirrorball polish is a combination of multiple colors, s...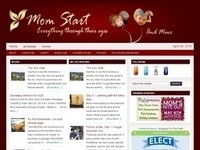 Last week I was invited to attend King 5's Fall Preview event with special guest Katie Couric. I was in shock, excited, and couldn't believe they picked me to come down and meet such a prestigious group of people. Even the bloggers that were invi...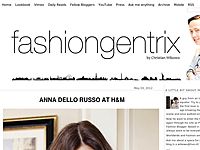 // Amazing covers! And those Balenciaga prints are to die for. Stef, Daniela, and Kati in the new silhouette by COMME DES GARÇONS Models on the rise Ava, Thairine, and Kati in BALENCIAGA BY NICOLAS GHESQUIÈRE PHOTOGRAPHY SEBASTIAN FAENAFASHION CA... Lands' End has been a favorite brand for me since I can remember and for my daughter, it's one of my go to sites for her clothes and coats. At a recent preview of the Land's End Canvas 1963 Fall line, I was struck by how they still...