Blog Posts - Family Reunions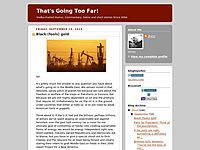 Depending on how you feel about your relatives, family reunions can either be a fun occasion or a pain in the butt, but rarely are they fatal. Then there's the Baker family... Check out my newest short story at They're Only Shadows.
A family reunion can be the most passionate, emotionally charged, and memorable event for the members but it's not ideal to plan at the last minute, or give an impression that the reunion got relegated to the bottom of your priority … Co...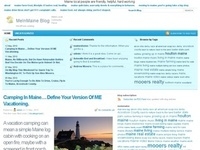 A cousin Shirley Benn called and announced it is time to sell the New Limerick Maine home. Two extra hours of family history included. The catch up like a reunion during the property listing process. The cousin a decade older. Shared quite a bit of m... The ESPN program SportsCenter put together a wonderful video for the 4th of July holiday.  The video is a montage of many clips showing military men and women surprising their family members by coming home.  The video features 50 clips … Cont...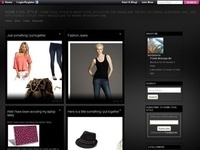 Top Eco Family Reunions via Organic Spa Magazine by Organic Spa Magazine on 1/14/13 The New Year signals a fresh start. And there's no better time to gather the clan and start planning that inter-generational family getaway that you've all been talk...
      While we all lead busy, stressful lives these days, making time for your loved ones is vital, as family and friends are what life is all about. Many people barely get to see much-loved members of the family due to their various... Last year my California cousin D, while on a business trip to New York mentioned that our aunt was turning 80 years old. He threw out the idea that we should plan to surprise her at her home in Atlanta and wouldn't be great if could we arrange...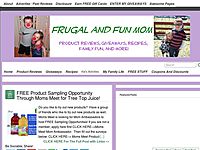 Needing to rent a car for an upcoming trip or vacation? Recently, Alamo re-launched their website with a brand new resource called Alamo Deal Retriever! This system makes finding the best Alamo car rental deals more efficient and affordable. The Al...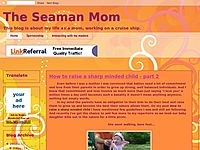 It's an honor and a moral obligation for me to start this second day of Easter by doing what us Romanians do at this special time of the year, saying to each otherHristos A Inviat! - Christ Has Risen! to which we answer back...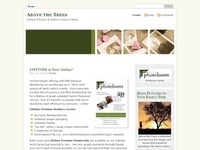 If you have a "Family Thread" that you'd like to share with our readers, please send us your story and photo today! Winners will receive a FREE one-year Premium Membership to Family Photoloom, and winning entries will be published in "Above the Trees...