Blog Posts - Fantasy Writing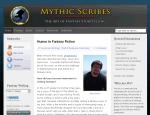 If you're reading this article you might be thinking two things: 1. Why would a fantasy website feature an article about being burned out with fantasy? 2. I'm burned out on fantasy, so I want to see what this guy rants about. Well, to put...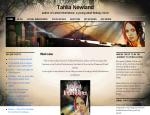 Worlds Within Worlds is the working title of a series of metaphysically inclined writings that are shaping themselves into a story without my conscious direction. These are essentially unedited first drafts that I have made no attempt to shape. The...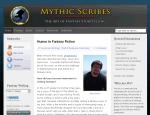 "I'm stuck." These two words ring in your ears. That blank page. The blinking cursor. After three hours of hard-work, all you have is this: The Knight of Moonberries by John R. R. R. R. Johnson The knight walked… And that̵...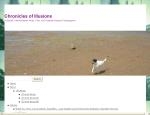 It took a while, but the dreaded chapter 6 is actually written. I am stunned that it ever got finished. Why? Because it had its own agenda. It kept going off in directions that were NOT planned. Chapter 7 has … Continue reading →...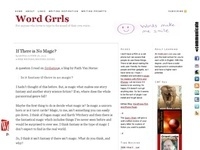 I'm watching Face Off, the final challenge is a fairy tale theme with a twist. The twist being they had to pick a style: haunted, industrial, psychedelic, outer space, or post apocalypse. I thought it was an interesting way to re-create …...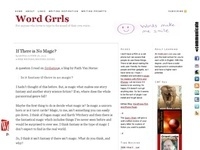 Create an alternate history for your day, today. Start with getting out of bed and then along the way, change something so that your day goes in another direction. The same things happen around you, unless they are changed by … Continue reading...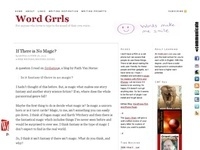 Have you started NaNoWriMo 2010? I try most years and never get very far. I did make it to over 5,000 words once. That was my personal best. I think it is a lack of planning ahead, a lack of … Continue reading →...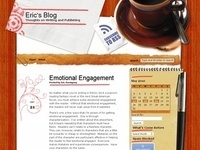 One of the things that can make or break a story is action. I don't necessarily mean gunfights, high adventure and explosions, though they can be fun to read and write. What I mean is that things must happen in the story. There must be movem...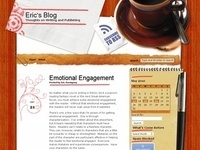 No matter what you're writing in fiction, be it a popcorn reading fantasy novel or the next Great American Novel, you must achieve some emotional engagement with the reader.  Without that emotional engagement, the readers will never walk aw...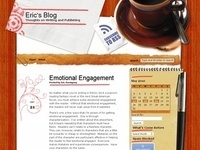 One of the biggest challenges I face in writing effective fantasy is keeping the story credible. When you write about lives of "regular" people, your major credibility issues are with character consistency. Would this person talk this...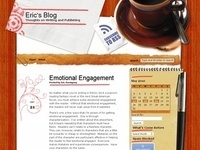 So I'm a week into the honeymoon period of writing my next Samuel Branch novel.  I've already been surprised by at least one major event that didn't appear on my skeleton plot.  This is one reason why I love the organic writing pr...