Blog Posts - Fape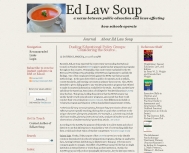 This article is the first in a three part series about school based bullying. In this article, we will be discussing legal actions a parent can take under the Individuals with Disabilities Education Act (IDEA), using a state's special education du...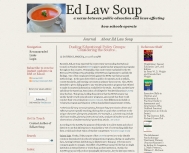 A school has a legal duty to provide special education programming that has been peer reviewed, but a school is also free to choose the teaching methodology it uses. This means parents have a right to expect that what the school is proposing is an e...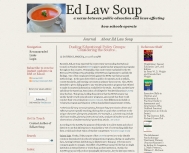 In the name of using educational due process cases as a tool for school improvement by case study, I am going to Monday morning quarterback N.B.v. Hellgate Elementary School Dist., ex rel. Bd. of Directors, 541 F.3d 1202 (9th Cir. 2008).&n...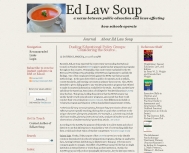 This article may be especially helpful for parents as well as educators who have a voice in school curriculum decisions. Setting the context: There are literally thousands of very expensive educational curriculums that are marketed to sch...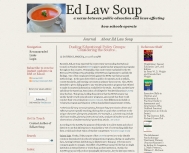 A few things, thanks to our friends at WWCH. Sadly, this might be bad news for Houghton Mifflin Publishers, marketers of Saxon Math (high school editions). For this product, WWCH found eight studies purporting to measure Saxon's eff...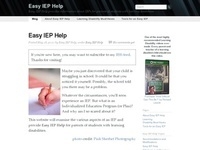 Full Inclusion – Today's Public School Classroom November 11, 2010- "Collaboration helps to ensure children with learning disabilities get a free and appropriate public education (FAPE), including specialized instruction, in a regular cla...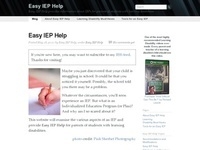 U.S. Department of Education Awards Nearly $100 Million to Improve *…* October 11, 2010- What do you know – all of the education funding HASN'T dried up. Here's a list of some schools across the country that have recently rece...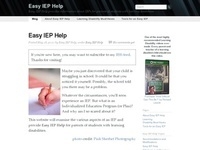 Waiting For Superman is a documentary directed by Davis Guggenheim that opens in New York and Los Angeles on September 24, 2010 and nationwide in October. The film is a personal exploration of the current state of public education in America. The we...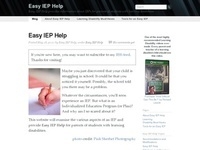 The Individuals with Disabilities Education Act (IDEA) is a federal law in the United States that governs how states and public agencies provide special education services to children with learning disabilities. It addresses the educational needs...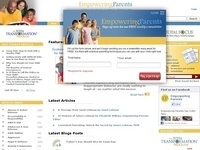 As a parent of a special needs child, one often does not know where to begin. It all can depend on how old the child is when he or she is diagnosed. If a child is age 3 or older, one of the first things a parent should do is to request his or her [..