Blog Posts - Farsdag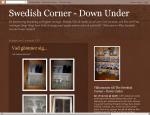 Happy Father's Day to all dads out there!The kids celebrated their dad with presents purchased at school and later on we'll munch on a scrumptious chocolate cake.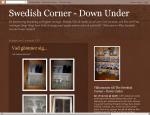 Last Sunday we celebrated Father's Day here in Australia. Lots of other countries celebrate on the same day, but Sweden's Father's Day (Farsdag) is celebrated in November. Any excuse to celebrate again is good enough for me... ☺I made a scrumptious...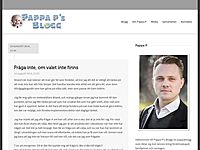 Att jag redan har fått vara med om Fars dag som far 3 gånger. Inte klokt! Men som vanligt har min familj sett till så att jag har haft en galet mysig dag. Vi åkte iväg och åt brunch, och svärmor fick följa med hon också. Nu vilar lillstjärn...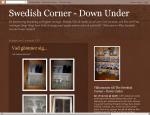 In Australia we celebrate Father's Day today! It is also the first day of Spring and we are having a fantastic day with lots of sunshine and warm temperatures. Before hubby had to go to work (a 12hr shift) we celebrated him&n...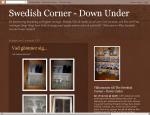 After a day of rain we are once again blessed with sunshine. The sky is blue and it's pretty windy. We do need more rain, but have to be grateful of what we received. Today we celebrate the Swedish Father's Day. So cool tha...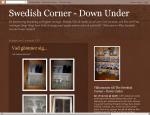 The first Sunday in September we celebrated Father's Day. Can't believe it's taken me over two weeks to upload photos and write about it... Well, life has been a bit VERY stressful lately. First our computer hard dr...