Blog Posts - Fashion Hairstyles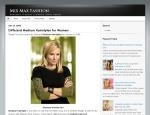 The Most Popular Emo Hairstyles for GirlsAscribing to the emo style is all about individual expression and uniqueness. However, this does not mean that emo kids don't share ideas on style. In fact, many emo girls sport the same popular hairdos. Th...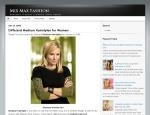 Emo Fashion for BoysAchieving the perfect emo look means wearing the right clothes. This is true for both guys and girls. For boys, the style starts with one's choice of jeans. Emo boys generally wear straight, skinny cut jeans rather than the bagg...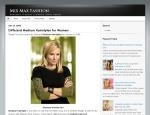 Emo's have their own unique style and that is why they look stand out in the crowd. They are experimental in nature and try hair cuts which are distinctive in style such as asymmetrical styles, bold highlights, all done up with jet black hair. Checko...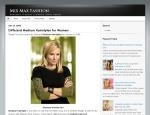 Are you ready to make the change to emo? If you want to adopt a credible emo look, you have to start from the top. This means getting an awesome emo haircut. However, before you can even do that, you have to grow your hair the right way. This is som...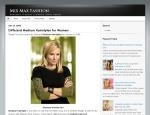 This time some nice blonde hair ideas for fall 2008. Medium length hairstyles will be trendy this fall. Enjoy the photos!Anya Monzikova - Fall 2008 Hairstyle IdeaJaime Pressly - Fall 2008 Hairstyle IdeaParis Hilton - Fall 2008 Hairstyle IdeaKatherin...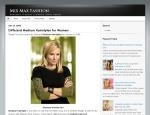 Rihanna is featured in the September 08 Issue of the Essence fashion Magazine and she looks amazing. One word is enough "Wow"!!Amazing Rihanna short bob HairRihanna's Short Bob Hairstyles For Dark Hair...