Blog Posts - Fatal Arrogancia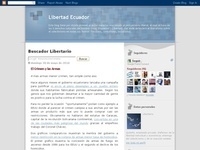 Disfruten la segunda parte del rap de Hayek vs. Keynes. Esta excelente.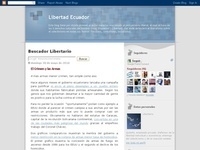 El 15 de enero se cumplieron 4 años de "Revolución Ciudadana",  destaco que es un verdadero alivio que el régimen correista no haya tomado el camino económico de Venezuela que va rumbo a la autodestrucción de mano del coronel Chávez, o...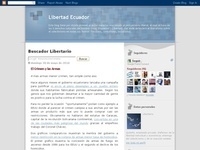 Genial un debate sobre el ciclo económico a ritmo de rap entre el intervencionista Keynes y el liberal Hayek: La letra de "Fear the Boom and Bust": We've been going back and forth for a century [Keynes] I want to steer markets, [Hay...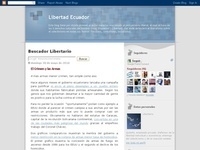 El Telégrafo diario gobiernista por excelencia exhibe diariamente en sus páginas editoriales ataques liberticidas de toda clase. Castrochavismo, marxismo-leninismo, antiimperialismo y progresismo todos unidos en contra de la libertad. Existe un ar...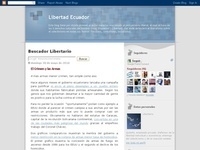 La izquierda comunista, en su inmensa ignorancia, dice que Correa es un neoliberal y la la oposición conservadora lo tilda de comunista. Ninguno acierta, es simplemente un fascista. Recordemos que el el fascismo es corporativista, mercantilista, po...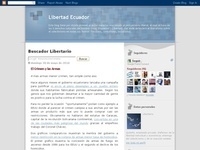 Sigo con Meltdown, un libro que resulta indispensable para entender la crisis actual. En el post anterior indicaba que el autor culpa al banco central de EEUU, la Fed, y su política de expansión del crédito barato de ser la principal causa de la c...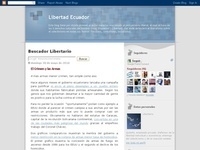 En las últimas semanas los medios de comunicación se han hecho eco de la baja de la popularidad de Correa. Sostienen que los jóvenes entre 16 y 24 años y la clase media de las grandes ciudades son los más desencantados con la supuesta "Revoluc...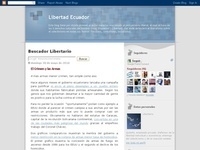 Via: Contrapeso.infoPor: Leonardo Girondella MoraTodo el asunto puede arreglarse con la contestación que el lector haga a una pregunta —¿es usted una máquina? Me refiero a una cosa como un reloj, o un motor. Me atrevo a sospechar que el lector r...