Blog Posts - Feather Tree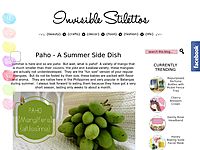 Good day guys! I knoooow, it's been a while or might I say a month since my last post and I'm sorry for being so lazy, but don't you worry, I'm making it up to you by posting this DIY decor! Since it's December, and Christmas is just around the...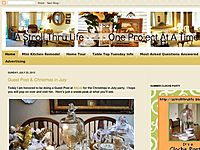 Christmas is finally started at my house.  Ok, nothing big like the tree or anything, but I did get one vignette done on the dining table.  That counts doesn't it?People often ask me how I put a vignette together, so I thought I would explain h...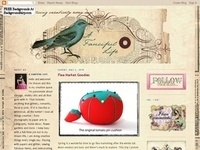 Feather Tree With Birds A few years ago, I found this little white feather tree. The actual tree is about seven or eight inches and with the base, it's probably about 12 inches tall. It may be bitty, but it's pretty. You know how much I love gl...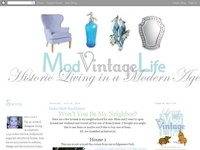 Yesterday when I got home from work...I had an email fromBelinda my Oklahoma friend who I met through blogging.She said she'd left me a surprise on my porch.Belinda doesn't have a blog...but she's a great pinner...you'll want to follow her on Pintere...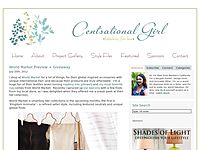 It's beginning to look a lot like Christmas around here thanks to Mr. Bublé. After I bought his CD the other day (love it!), we've been listening to the sounds of Christmas, which put me in the mood to make things feel like Christmas. Yes turkey...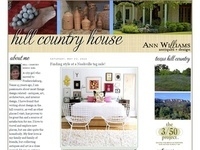 I have had so much fun decorating my feather tree this week. In the past I have adorned it very methodically, choosing very specific ornaments. For you antique and vintage Christmas ornament collectors, you will know what I mean -just spun cotto...