Blog Posts - Feeding Kids
Infant Feeding – Factors That Influence The Choice Of Food Used In Infant Feeding The success of feeding human infant over million of years is attested for by the survival of the human species.   Human-being generally eat what they can fin...
Wanting to use your slow cooker more often, but not sure what's safe? Lisa Holcomb of Build a Menu gives us some tips in this article.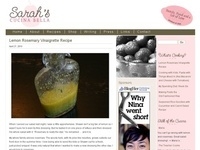 This tender, sweet Pecan Banana Quick Bread recipe is quick and easy to make, and a delicious treat for breakfast. Some weeks, the kids and I eat so many bananas that I can barely keep them stocked in the kitchen. But other weeks? They just sit there...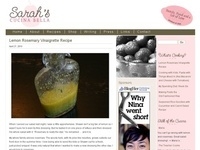 'Tis the season of cookies, treats and candies, but don't forget to dig into good-for-you snacks too like apples. This post is sponsored by Ambrosia™ apples, but all opinions are my own. In our kitchen, there's always fruit to sn...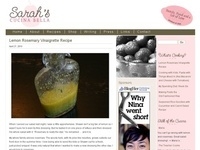 Quick and easy veggie burrito bowls are a delicious way to get dinner on the table fast. This recipe was created for my client, Green Giant, but all opinions are my own. This school year has brought so many changes to our household. Beyond new school...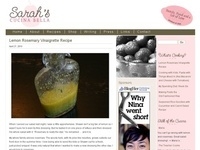 Easy Butternut Squash Alfredo is a creamy, cheesy pasta dish perfect for a quick and easy dinner. This recipe was created for my client Green Giant, but all opinions are my own. When I served this pasta for dinner earlier this week, I did something I...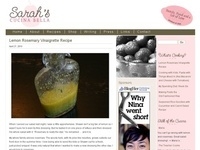 This easy recipe for Make Ahead Mashed Potato Bowls with Broccoli and Cheddar for Lunch Boxes was created as a pairing for Yoplait Go-GURT Protein. All opinions are my own. August and September are always hot times for lunch box ideas. They appear al...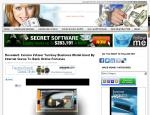 Feeding Picky Kids Tools For Parents To Deal With Children Who Are Picky And Fussy Eaters And For All Parents With Want Their Children To Eat Well. Feeding Picky Kids Health Master Extreme Package Package Of Over 185 Diet, Weight Loss, Health And Fit...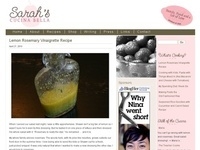 We're into the swing of things now. School started in late August, and we've acclimated to the waking up thing. We've also found a new flow with the new (later) bus pick up times. Well, mostly. Packing lunches? Got it! I have a flow...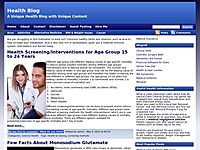 Summer provides numerous possibilities for a healthy and balanced diet plan. Find out what are some of the most recommended guidelines to help your kids enjoy good nourishment also during the summer time season. Take advantage of the vegetables and f...
I'd like to welcome my friend, Kerina, as my guest for this next post. Kerina and I met in a Philosophy 1A lecture at the University of Adelaide and bonded over a shared love of indie music and girl bands that could rock out. The next year we b...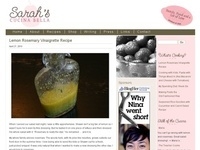 Once upon a time, I was a mom to one veggie-loving toddler who ate everything and I thought I knew it all. I had everything figured out, and my son's wide palate was proof positive that what I was doing worked. In some ways, I was right. He did...