Blog Posts - Felt Tigger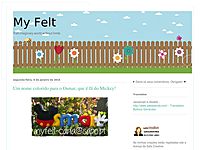 "Promise me you'll always remember: You're braver than you believe, and stronger than you seem, and smarter than you think." ― A.A. MilneMoldes adaptados de uma apostila Hello Felt.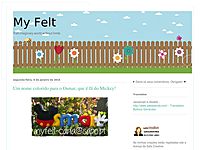 "I think we dream so we don't have to be apart for so long. If we're in each other's dreams, we can be together all the time." A.A. Milne, Winnie-the-Pooh...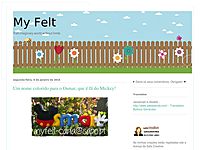 "Apreciar o simples não é um falhanço mas uma graça. Neste mundo, nada é comum, nada se repete, tudo é extraordinário."José Luís Nunes Martins...