Blog Posts - Ferdinand Alexander Porsche

Ferdinand Alexander Porsche always looks so serious in his photos, and he should since Porsches are serious business. In this photo he's posing with a model Porsche Targa. The photo is brilliant really, even though it's in black...

I've recently taken up watching Jeopardy to unwind from my day. It's an interesting way to learn more about everything, including topics I suck at like history and geography. I had about a week's worth of episodes piling up...

We got a great tip the other day (thanks, Brooke!) that RelayRides had a great Porsche article. Of course I checked out the article and had to share it with all your Pfanatics. RelayRides is a peer to peer car rental marketplace.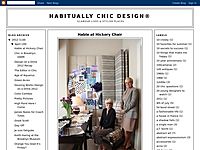 Ferdinand Alexander Porsche, the man credited with designing the Porsche 911 died yesterday in Salzburg, Austria. What better way to honor him than a post of Porsches. They are all so pretty that I couldn't just limit myself to just the 911. I...
An immaculate designer and the man behind the flawless design of the original Porsche 911, professor Ferdinand Alexander Porsche, son of Porsche founder Ferdinand Porsche, nicknamed "Butzi", passed away on the 5th April at the age of 76. "We mo...