Blog Posts - Fialová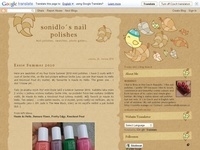 Dnes uvidíte jednu malou fotku z doby, kdy jsem připravovala příspěvek o laku Barry M Bright Purple. Fotila jsem tenkrát také srovnání s lakem OPI Pamplona Purple ze španělské kolekce, kterou mám tolik ráda. Barry M mám na ukazováč...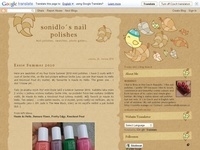 Proč se zrovna u tak hezkého laku musí během focení schovat Slunce? A proč nevyšly ani fotky v místnosti? Señorita Bonita je lak na nehty tvořený fialovou tekutinou, ve které se nacházejí růžové částečky a modrý shimmer. V jedn...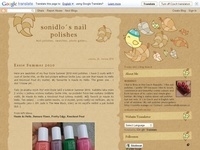 Kolekce s názvem Wicked Sweet od značky Color Club je plná výrazných laků, které po zaschnutí na nehtech uvolňují vůni po dobu několika dnů. Tato kolekce vyšla v létě loňského roku (2011). Get Your Lem-On je výrazný žlutý...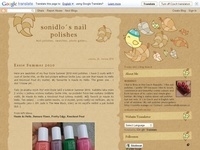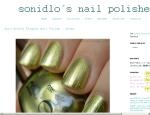 V minulém příspěvku, kde jsem odpovídala na nějaké otázky, jsem použila fotografii lahvičky se štětcem odstínu Bogie od China Glaze. Je to lilkový shimmer lak na nehty z kolekce Vintage Vixen. Nanáší se velmi dobře, nepruhuje, má v...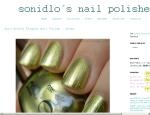 Jakmile jsem začala na blogu upřednostňovat češtinu, přibyli mi nějací noví zahraniční čtenáři. Je to mimo mé chápání a malinko mě to stresuje, protože jim toho asi moc nenabídnu. Uvidíme. Moje poslední líčení oka na blog...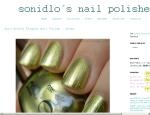 Představte si, co se mi stalo. Kdysi jsem fotila odstíny tří shimmer laků od Barry M (Burgundy, Vivid Purple a Navy) a protože barvy moc neodpovídaly a některé fotky se mi nelíbily, rozhodla jsem se nafotit je znovu. Dnes si vesele chystám...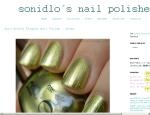 Today I have for you a purple eye look with a black eyeliner and a purple nail polish called OPI Merry Midnight. This nail polish comes from the OPI´s Holiday Wishes 2009 collection. The picture of it has been so long in my computer! You can still s...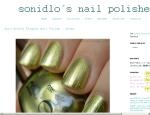 Barry M Vivid Purple is a purple nail polish with subtle pink and blue shimmer, not visible in normal lighting. This shade covers almost in one thick coat and applies well. It is more purple than on all of my pictures in reality. How do you like it?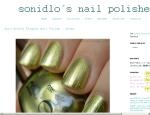 Hi my readers! At last, I am coming with a nail polish post again! Do you remember my guest post at Fashion Polish? I wrote about the two purple Gabriella Salvete shades there. Today I´ll show you other two purple shimmers. I did two coats of both o...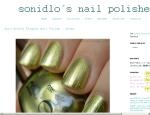 Hi my readers and hi Amber! All of you surely know JulieG on YouTube and you surely know about her collaboration with Jesse´s Girl. They made a nice nail polish collection together and I am an owner of four nail lacquers from it now! It is thanks to...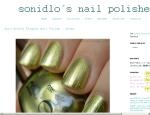 Hi my readers! I think this post will be not fresh news for you because all of you surely know and regularly read Fashion Polish but I´d like to invite you to visit Sam´s blog and read my guest post there. You can do so by clicking on the picture b...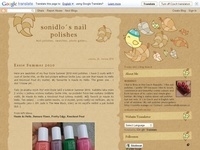 In August 2011 I won some products in a giveaway on Marion´s blog. Today I tried three of them, the Silk Naturals eye shadows. Here they are. By sonidlo, © sonidlo´s nail polishes, a nail polish blog. V srpnu roku 2011 jsem vyhrála několik pro...