Blog Posts - Fight Against Corruption
The fight against corruption in India has made one big difference. All the decades since Independence corruption was taken for granted in a system that was a fixed given. Now with the saga of allegations the skeletons have started coming out of the c...
Corruption is not new to India. Our country has been a front runner in this field of socio-political malady in the global perspective. It was, it still is and will remain so in the near future. Our country has been the biggest Exchange for...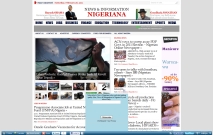 President Goodluck Jonathan lied to the world in his Independence Day anniversary speech about gains his administration has made in the fight against corruption, investigations have revealed. In what appears to be a major credibility stunt, President...
Article first published as India: The Dilemma Of Anna Hazare on Technorati. Anna Hazare, the crusader against corruption, first became a phenomenon, then got into frequent spells of silence and confusion, had a few flop shows over the period of...
A society divided on caste lines…further segmented by the reservation policy. The society's divided mindset of looking at some people as 'untouchables' has been maintained with utmost care throughout the history of 'independent' India. Th...
An audit report by the Comptroller and Auditor General of India (CAG) on coal block allocation that set a presumptive loss of a huge amount of money to the exchequer has put the country in possibly the worst ever national political crisis. The Indian...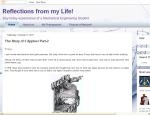 Hi Guys, Wish you all a very Happy Independence day! It has been 65 years since our country got Independence. Our history has been quite phenomenal. We were a rich country, looted by... Visit my blog to have more intresting and useful interf...
The righteous minded hates corruption and wants this evil eradicated from India or possibly form planet Earth. Therefore, when Anna Hazare launched a movement in April, 2011 he immediately enjoyed unprecedented mass support and captured the national...
Article first published as India: Anti-Corruption Fight Goes Political! on Technorati. It was possibly the biggest movement to rock India after Independence. With unprecedented support for the cause the anti-corruption fight started by social...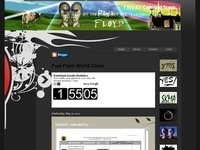 Has the anti-corruption movement in India gone into a self-destructive mode? Or was it long overdue and inevitable?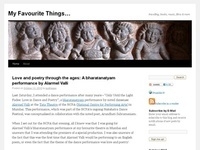 So Anna Hazare and Team Anna are back with their fight against corruption in India and to ensure the implementation of the Lokpal Bill. There are mixed reports in the media about the success of this round of agitation, as … Continue reading ...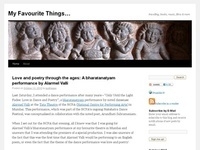 So Anna Hazare is back with his fight against corruption, along with Team Anna. There is going to be another round of fasting, sloganeering, jail bharos, allegations, counter allegations, etc., etc. Another storm before the calm. The discourse on cor...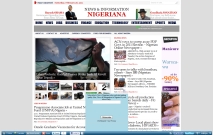 In what seemed like a tacit resignation to fate in the herculean fight against corruption, the Chairman of the Economic and Financial Crimes Commission, Ibrahim Lamorde, has said it is near-impossible for the agency to fight corruption with a staff s...