Blog Posts - Finance, Economy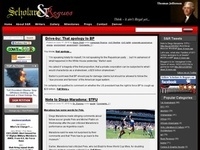 Guess who needs a gummit bailout? Hint: he once said this: "There can be no question our country is in the worst economic crisis of our lifetimes. I also think there can be no question that it falls on us, the individuals, to find a way out of...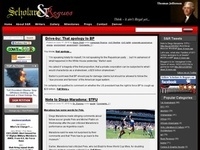 by Evans Mehew An interesting article dropped last week on Marketwatch.com: Job Security a Top Concern Among New Grads, SimplyHired.com Reports SUNNYVALE, Calif., May 02, 2012 (BUSINESS WIRE) — SimplyHired.com(R), the world's largest job...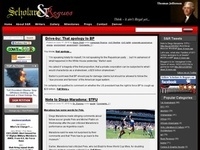 - I will prescribe regimens for the good of my patients according to my ability and my judgment and never do harm to anyone. I went to my doctor a few weeks ago for the first time in months. During the course of conversation about my health and h...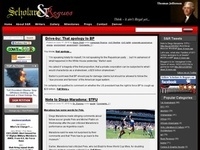 by Chip Ainsworth Long ago on a late September afternoon before there was Red Sox Nation, Wally the Green Monster and little children announcing starting lineups, I hopped in my old Mustang and high-tailed it to Boston for one last glimpse of Luis Ti...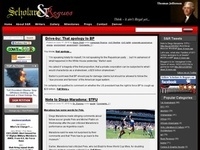 Back in 2007, as I was thinking about my little Dr. Sammy in 2008/EdF1rst project, I conceived a heresy. It went like this: What would happen if, as a massive economic stimulus, you forgave all outstanding student loan debt in America? I knew from ex...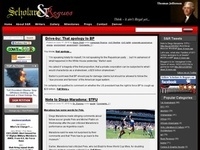 Derek Thompson, a senior editor at The Atlantic, cuts to the chase in his lede: Call it creative if you want, but this is what economic destruction looks like. Print newspaper ads have fallen by two-thirds from $60 billion in the late-1990s to $20 bi...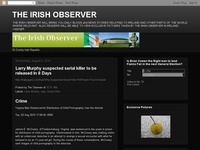 THE GOVERNMENT has been accused of dragging its feet in the search for a long-term solution to the mortgage debt crisis as new figures show that one in seven homeowners cannot meet their home loan repayments each month.According to the latest Central...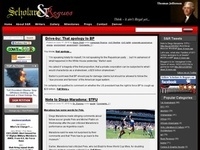 Click here to view the embedded video.