Blog Posts - Financial-breakthrough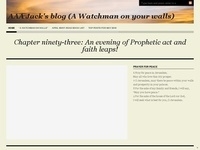 A friend sent me a very good and practical teaching on financial breakthrough and the principle of God's economics. I sum up with this key: "You need to have something … Continue reading →...
The more I read the Bible the more I realize that God is an accountant and a businessman. The Bible is full of measurements and counting and even records the … Continue reading →...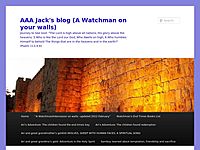 When Jesus is around, people are astonished. Why? Because of the ease He catches things that we value for our livelihood even at the hardest external physical circumstances and environment. … Continue reading →...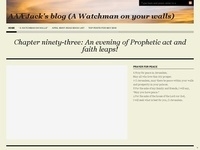 You need the Holy Spirit to help you to read and understand this. ______________________________   Isaiah 33 A Prayer in Deep Distress  1 Woe to you who plunder, though you have not been plundered;       And you who deal treacherously, though...
When the global governments go bankrupt, where is the nations' wealth? Having spent his entire working life in the strategic management of the economy of the world, the watchman cannot help but ponder on this pertinent issue. Where is the ̷...