Blog Posts - First Fridays
Winnipeg winters can be brutal. From our mosquito problem in the summer to the -40 degrees C temperatures in the winter, it's not exactly the most ideal place to live, climate-wise. And as winter rolls around again, I find myself searching for... If you've never been to Venice, California, let me first just say that it is quite an experience. Beach communities are kind of the best communities out there. But if I was to narrow down one golden kernel of glory … Continue reading...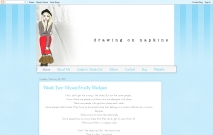 The first Friday or this month, I got to be the featured artist at our Ruby Red Shoe Boutique in Harrisonburg! It's such a beautiful store. To be honest, I'm not one of those "crazy about shoes" girls, but every time I go in, there's always some shoe...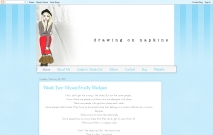 My lovely friend at Svetlana Hillkovich did a blog feature on me, so I don't even have to post pictures. :-P How lovely is that? You can check it out here Svetlana Hillkovich Photography and while you're at it, take a while to check out her...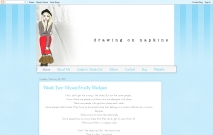 Can you believe how fast this summer is flying by? I can't even fathom how it became August so quickly. Summer has been nice and busy, though probably nothing of any interest to anybody else.I did get a new job, as a graphic designer for our newspape...