Blog Posts - Fix Pc Problem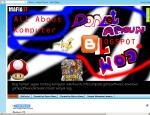 Pernahkah anda Bermain Battle Realms atau Battle Real :Winter of the Wolf???Tapi pernahkah anda mendapat problem berupa mini map yang blank atau menghilang atau menjadi abu-abu sehingga anda tidak bisa mengetahui letak musuh dll.masal...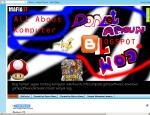 Some people get this error "Counter strike fatal error 5899" precisely this messege "Error 5899: Metadata file missing or damaged [-1]!" so I'll try to ease their problemHere is the solution1. Download the file http://uploading.com/files/8b...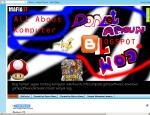 Kali ini saya akan memberikan Jalan keluar dari masalah Folder.Jika saat kita akan membua folder baru selalu terbukanya di jendela baru.Berikut cara mengatasinya.For XP:-buka windows explorer-tool-folder option-pada browse folder pilih open each fold...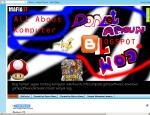 Apa kah Harddisk kalian Mengalami Bad Sector???.Jika Harddisk Kalian Mengalami Bad Sector Anda Harus segera melakukan low level format dengan persiapan sebagai berikut:1. Persiapkan disket, CD, hardisk external atau Flasdisk.2. Backup semua data yang...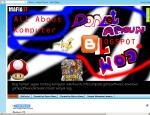 Pernahkah anda menjumpai wallpaper yang seperti gambar dibawah ini ? Sekilas terlihat bahwa pesan yang disampaikan dalam wallpaper ini sangat menarik dan bahkan membuat panik pengguna komputer. Sebenarnya apa yang terjadi dengan komputer an...