Blog Posts - Food Stalls Tantanmen of Little Kodo is now available at Buendia Food By The Court (BFBTC).  In the past few days, I was able to visit their food stall located at BFTC Sen. Gil Puyat Avenue corner Bautista and Finlandia Streets, Brgy. San San Isidro, Makati Ci...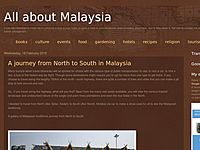 Gurney Drive is a popular seaview promenade/corniche in Georgetown, Penang. You can enjoy viewing the sea with ships travelling and sometimes big luxury cruise ships, sun rise or sunset and a nice walk along the sea.Nearby there is a food court...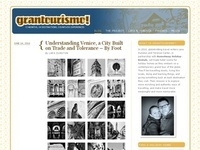 Authentic Phuket street food in Phuket Town includes everything from crispy savoury pancakes called apong to flaky roti dipped in tiny bowls of curry – all delicious outcomes of the Thai island's deep culinary influences, from China, India, Malay...
This is the second part of my travel stories and photos in Myeongdong, Seoul at night. We talked about the shops selling fashion wears, cosmetic and designers collection that could be found in Myeongdong, in my first part of the story, now I'm...
Bali is a special travel destination to me. It is an Indonesian island located in the westernmost end of the Lesser Sunda Islands, with mostly Indonesians reside there. However, even though Indonesia has the most Muslims in the world, most of the loc...
Phuket is truly a gem in the Southern Thailand. Measuring 48 km in length and 21 km in width, it is the largest island and the most popular tourism island in Thailand, receiving more than 2 Million foreign visitors each year. I've been there 3...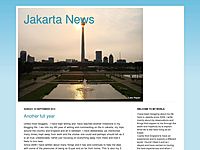 Lets call this part 1 as I am sure to be including more pictures etc from around where I live. Living in the south of the city is not too different to living in any other part of the city. I don't live in a gated and guarded complex, I live in amongs...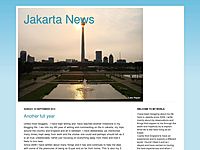 Whilst out and about I came across a wide range of food stalls and so I thought I would share pictures with you. This post may be updated on a frequent basis. Soto Ayam or spicy yellow chicken soup which is really very tasty. Baso Sapi or...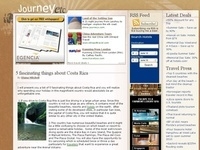 The street-food scene has been surging in the major cities around the globe and London does not want to be left behind. All eyes are on this city as the Queen Celebrates her Diamond Jubilee and as... [[ This is a content summary only. Visit my websi...