Blog Posts - Fort Campbell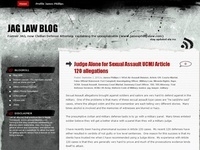 If you need to contact me directly, text me at (931) 217-7648. Within the last year, Congress has created a series of new rules which relate to the uniform code of military justice (UCMJ). These rules are transforming the way the defense attorneys ne...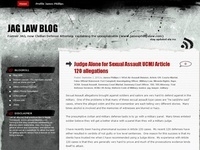 Click here to schedule a phone consultation Here is a video blog that goes through both the procedural process of a Courts-Martial and also advice on how to best handle certain situation in the process.  I have also provided a PowerPoint slide that...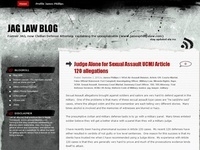 Click here to schedule a phone consult The recent US v. Sinclair verdict seems to be an anomaly.  As a Civilian Defense Counsel, I have handled an increasing number of Sexual Assault and Maltreatment cases over the past few years. The pressure from...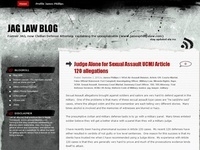 Article 15, Non-Judicial Punishment Click here to schedule your free phone consultation! Article 15, also referred to as non-judicial punishment (NJP), is a form of disciplinary action that can be taken upon those service members accused of minor off...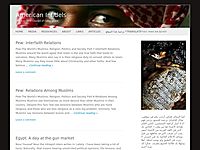 UPDATE: The email reportedly came from a Lt. Col. Jack Rich based at Fort Campbell, Ky., and was addressed to subordinates. identified by Infidel Task Force over Here.   By Todd Starnes The following is an email written by a lieutenant colonel a...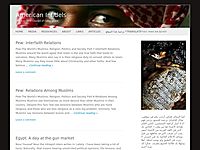 By Todd Starnes The following is an email written by a lieutenant colonel at Fort Campbell in Kentucky — advising three dozen subordinates to be on the lookout for soldiers who might be members of "domestic hate groups."This email was obtained...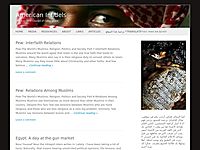 WACO, Texas (AP) — A soldier accused of plotting to bomb Fort Hood troops is being made to wear a mask during jury selection at his federal trial. Pfc. Naser Jason Abdo is accused of biting through his lip and spitting blood on two authorities...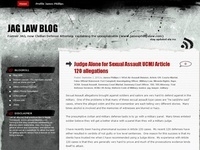 I have recently represented several special forces soldiers in tab revocation proceedings. These soldiers were under investigation for misconduct, some real and some perceived. In the 5th Special Forces group, the commander has a policy letter on tab...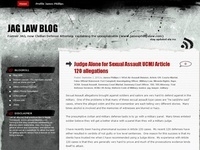 Military Judge Alone can be a very effective tactic, unless for some reason or other, the defense believes that the victim is so unlikeable that they are likely to turn a panel off. If this is not the case, think long and hard before doing a sexual...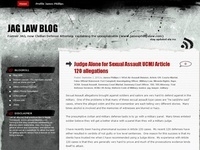 The Contractors seem to be without much due process in dealing with allegations that are brought against them while being deployed. A couple of my clients were subject to unwarranted searches and have had personal belongings seized. Getting these i...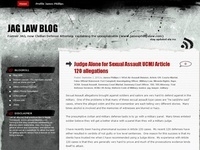 Sadly, within the same platoon that was hit with the IED allegedly planted by Ali Mansur's people, there are soldiers that have serious PTSD and Traumatic Brain Injury (TBI) from that incident. In addition, one of those soldiers, has struggled to ad...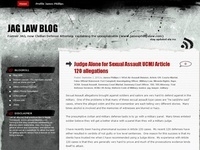 LT Behenna recently received a second reduction in sentence. Last Thursday, the Army's Parole Board apparently reduced LT Behenna's sentence from 20 years of confinement to 15 years of confinement. This is the second reduction that LT Beh...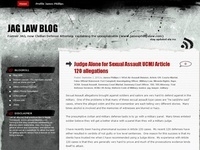 LT Behenna and SSG Warner were both part of a very tragic story. Several weeks before the killing of Ali Mansur took place, LT Behenna's squad had captured Ali Mansur at his home. They had credible information to believe he was part of Al Qaeda and...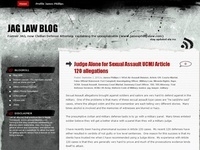 Some of the arbitrariness of the Summary Court Process could be taken away by giving the SCM Officer more training in this area. Maybe picking them for a term of duty or sending them through a class on legal justice. Either way, if some of the arbi...