Blog Posts - Fotd: Pink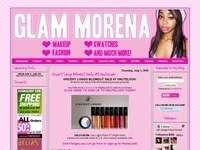 December means it's time for me to pull out my pink Christmas hat! This hat completely inspired me to do this makeup look. I have been loving pink eyeshadows on the lid lately. One of my favorite pink eyeshadows is the ColourPop Eyeshadow in Prickly...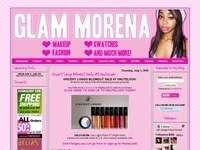 Valentine's Day is tomorrow, so I wanted to film a makeup tutorial inspired for the holiday! This makeup tutorial features an eyeshadow look with neutral tones and hints of pink. Adding some glitter or a shimmery pink eyehadow in the tear duct or on...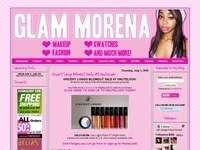 Happy Valentine's Day! Today I have a Valentine's Day inspired makeup look to share. I really wanted to create a makeup look using pink eyeshadow. I pulled out my favorite eyeshadow lately, which is the MAC Eyeshadow in Expensive Pink. Be sure...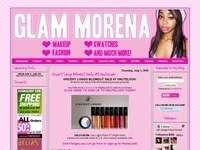 Something about Spring just makes you want to do more colorful looks. I'm back loving the pop of yellow in the tear duct! I recently got MAC Atlantic Blue eyeshadow. It's been my favorite eyeshadow lately and I wanted to film a tutorial using it.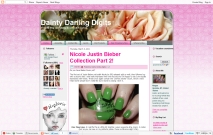 I never thought I would spend $23 on an eyeliner. I also never thought I would spend $23 own an eyeliner and not regret it. I have even been considering what my next purchase will be. While I own a ton of colored liner, none of them work as well as M...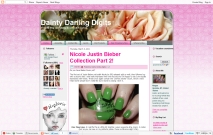 I can't think of a clever name for this post so to not further delay this, I'm just going to call it IDK. This is another look I did using colors from my Urban Decay Deluxe palette, and the highlight is another UD color that I absolutely love- Polyes...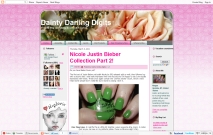 Today's post is a lil of this, lil of that. First I'll share my 'feminine' FOTD. I don't usually do soft colors but I absolutely love this pastel purple shade.I have trouble sometimes with hitting my lid with my mascara brush. I've been using the Las...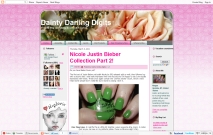 Products used:UDPP in EdenNYX Milk pencilManly 120 palette (all eyeshadow and waterline)L'oreal Telescopic liquid linerMAC Dollymix blushLike I said last time, really need to start taking pics to remember what I used. I'm sorry I'm horrible guys! I j...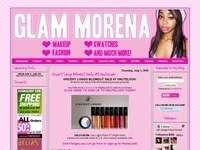 I filmed another budget friendly makeup tutorial. This time around I mostly used Wet n Wild products. I used the Wet n Wild Color Icon Eyeshadow Trio in I'm Getting Sunburned. Unfortunately it got gloomy outside during filming so my lighting is off a...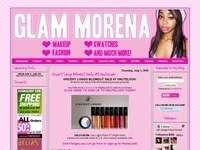 Hello, I hope everyone is enjoying their Monday! :)I just wanted to do a quick post on a look I wore Saturday.I used a new MAC eyeshadow I ordered from Beflurt.comA post on my order from that site will be coming later this week.List of Products Used:...