Blog Posts - Four-plex
It's amazing how expensive the apartment investment market has become in West Santa Clara County. As of today on the MLS, between Los Gatos, West San Jose, Campbell, Saratoga, Cupertino, Santa Clara and Mountain View, there are only two available fou...
Probate sale of two nearby multi-family properties - all bungalow style duplexes on large lots in Orange, CA. These are well located fully occupied investment properties available for sale via an approved probate process. The large lots, single st...
There is a very nice rental property investment in Grass Valley, CA for sale. On one lot is a single family home + a duplex building behind. Three stabilized rental units for $357,950. Excellent 1031 exchange replacement property. Professionall...
4,088 square feet on an excellent street in San Jose's Cambrian area for $1,279,000 just hit the market. Very nice quality property and size for the $$$. For more deals that I like in Silicon Valley, The Bay Area or abroad - give me a call 415-...
I have recently been comparing apartment investment opportunities in the San Francisco Bay Area to Southern California. The Bay Area (and especially Silicon Valley, The Peninsula and San Francisco) is offering very low rates of return. Also decent in...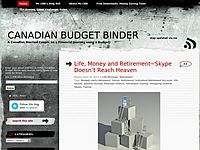 DO YOUR RESEARCH   Buying an investment property is a big decision and one that you must do your research into first before saying you want to be a landlord. Today one of my fans Allyson shares her story of wanting to finish her education and bu...