Blog Posts - Friday Foodie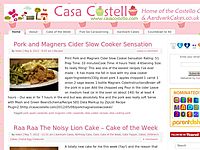 Its getting exciting now – Less than 3 weeks to go before the BIG DAY. I've still got tons to get sorted but can't help my mind wandering to Christmas Food (to be fair, my mind is never that far away from food!) This week's #F...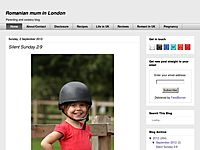 Now the sun is out and spring is officially here I feel more inspired to blog and I also thought that it will be good to bring back my foodie linky too - #FridayFoodie. Although it's not been popular... [[ This is a content summary only. Visit my we...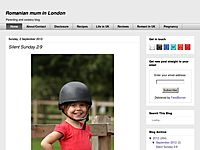 Last week saw the comeback of #FridayFoodie. Some of you were really happy and also linked recipes. Thank you so much. Today I am bringing the linky back again but this time with a theme. But... [[ This is a content summary only. Visit my web...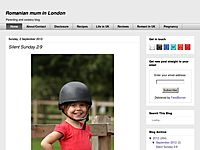 I loved hosting the Friday Foodie linky these last couple of weeks. The recipes linked were really different. We had soups, muffins, tarts, drinks and cupcakes linked up so this round up is really... [[ This is a content summary only. Visit my websi...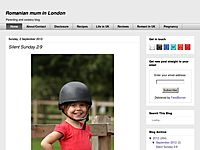 Now that the linky for Healthy recipes is finished I thought it will be good to feature and do a round-up with the recipes that were linked up. Healthy food doesn't have to be tasteless and bland... [[ This is a content summary only. Visit my webs...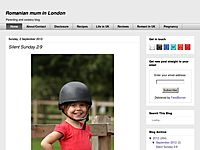 Happy Friday lovers off food! Unfortunately the linky about "Healthy" food was not as successful as I was hoping although it was more than a week old. To tell you the truth I am seriously considering... [[ This is a content summary only. Visit my we...
When I started learning how to properly use our Oven Toaster to bake cupcakes, I started checking so many cupcake videos on YouTube to know about different flavor combinations. One of the "easy" cupcakes to do is the Nutella Cupcakes, which I baked w...
There are so many ways to create your own salad, but I still haven't explored about it yet, so whenever I make my salad at home, I usually stay with the typical ingredients - lettuce, cucumbers, carrots, and sometimes, tomatoes. Even if I go for thes...
Last Friday, good friends from Jollibee sent us two Chickenjoy Bucket Treats. Each bucket contained 8 pieces of fried chicken, and because it's just us three girls here at home, eating all the chicken pieces was a little overwhelming. We did send som...
Baking is something we truly want to learn and enjoy. My sister and I have been eyeing this oven for so long now, but we still can't decide whether we'll buy it or not, because #1 we don't want to blow up our electric bill and #2 we are not sure if i...