Blog Posts - Friday Poetry

Sabi ko noon, ayoko na. Sabi ko noon, hindi ko na kaya. Sabi ko noon, wala nang saysay ang buhay. Sabi ko noon, mabuti pa ang mamatay na lamang. Sinabi … Continue reading →...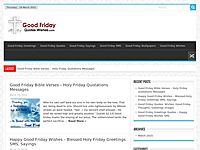 A great darkness swallowed up the daylight. Lightening pierced the sky as the nails pierced the Savior. The wrath of God fell upon that man. The holiness of God demanded death as the price for sin. All men have sinned… except THIS One. Jesus...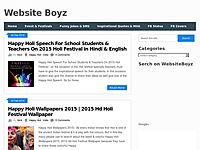 Good Friday Prayer & Poems:- In the occasion of the Good Friday there are several Good Friday Activities you can do. Many of the Good Friday Activity we have already share with you in our previous post. Even we also share what type of thing you c...
It's Five Minute Friday – The prompt is "What Mama Did" – So from a child's perspective (pretending I'm 10 again), here's a little poem My Mom She made ice cream out of snow And put Mercurochome on my s...
Reflections at Christmas Time – a work in progress The branches hang heavy with decor The trunk stands tall and strong A manger was fashioned from a tree By a carpenters hands to gently Cradle a sweet Kings head Humbly … Continue reading...
I can hear you, underneath the quiet I stand upon the deck and feel a Ripple in the trees. I know you are near That you are with me. The fawn emerges in a whisper and I catch it's startled … Continue reading →...
I stand upon my chilly deck The snow falls gently, so pure And hear His voice in the breeze And my soul feels comforted A bird welcomes the morning A song of praise flutters Across my mind…a chorus I woke … Continue reading →...
Today is Five Minute Friday – a day when a bunch of crazies get together and write for only Five. Little. Minutes. – No editing, no over thinking, no backtracking. Those are the rules Today's Word is Look - Here I Go… …...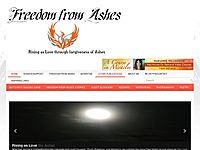 In honor of Phoenix Fun Friday, I took myself out on date. I just got back actually.  This was also my Artist Date for this week since I started "The Vein of Gold" by Julia Cameron. I have been wanting to see the Katy Perry movie since M...