Blog Posts - Fromatoz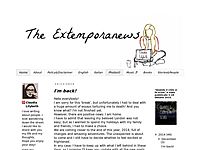 Greatness, I know, maybe it sounds a bit pretentious as a word. Actually, I was striving to find something inspiring, something great to write about. Then, there it was: greatness.I spent the last days thinking about what greatness really is.What the...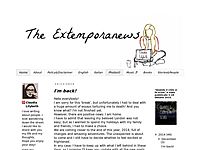 Fearless!According to the Oxford Dictionary the word 'fear' stands for an 'unpleasant emotion caused by the threat of danger, pain or harm'. Moreover, the word 'fear' comes from the Old English fǣr, which means 'calamity, danger'; f...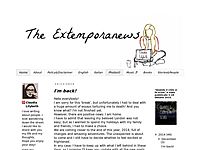 Here we are again!First of all, Happy New Year my dearest friends! I really hope that 2015 can bring you happiness and whatever you are in need of! I know, it might be a little bit late, but that's what I really wanted to start with.However, I kinda...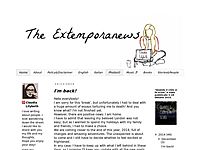 Eccoci di nuovo!Innanzitutto, Felice Anno Nuovo miei carissimi amici! Spero davvero che il 2015 possa essere il vostro anno fortunato e che possiate realizzare ogni vostro più recondito desiderio! So benissimo che questo augurio, a questo punto...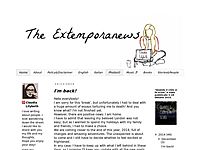 Hi everybody! I am late again, I am really sorry! This story belongs to one of my friends, her name is Denitsa. This is a story about how the 'unexpected' turns to be the adventure we were looking for. Something to recall in future, something to tell...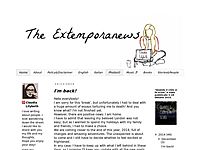 I know I might seem too sentimental. But that's worth it. I have another "D" for this week, which means Day.Thanksgiving Day.This is probably to be known as one of the most important national holidays in Canada and United States. So, you are probably...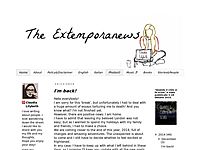 Ciao a tutti! La storia di oggi sarà un po' più lunga del solito.Tuttavia, non aggiungerò neanche una virgola, poiché ritengo che questa storia sia così bella e interessante da essere in grado di ispirare moltissime persone.Sono molto grata...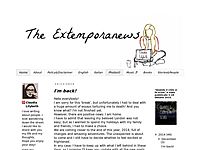 "I would like to share with you" he writes "one of my best memories"."I met her during a party in which both she and I were high, but not too much that it could have been impossible, the day after, to remember anything. I still don't know what happen...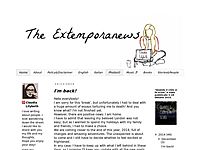 "Mi piacerebbe condividere con voi uno dei miei ricordi migliori", così scrive il protagonista della storia di oggi."L'ho incontrata durante una festa in cui entrambi eravamo brilli, ma non così tanto da rendere impossibile il ricordare qualcosa il...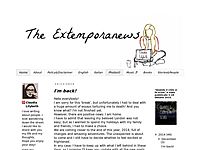 Hello everybody!Today's story is going to be a little bit longer than usual.I will not write or add anything more because I believe her story to be something to be inspired by.I am really grateful to Chloe, and especially I am really glad she shared...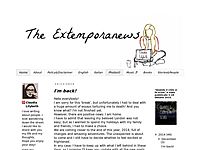 Alice ama essere inglese. Sorride. Forse, perché non sa cosa dire o di cosa parlare o, magari, è stata colta alla sprovvista dalle mie domande. I capelli biondi le contornano il viso, adesso rosso per l'imbarazzo, prima di perdersi tra i suoi pensi...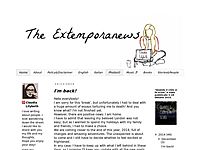 Alice likes being British. She said that with a smile. Maybe because she didn't know what to say or what to talk about, as she found the questions to be unexpected. Her blonde hair were sorrounding her face, now reddish before she lost herself in her...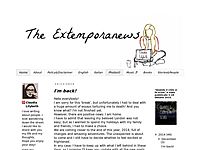 Hello everybody!I am glad to announce a new section!The name is "Stories&people". In particular, I'm going to start with a new column called:"From A to Z"Every week on Thursday, I am going to post a story about people I meet or people who would l...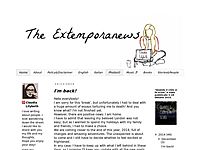 Ciao a tutti :DSono felice di annunciarvi la creazione di una nuova sezione: "Stories&People".In particolare, ho deciso di inaugurarla con una nuova rubrica intitolata dalla A alla Z:"From A to Z"Ogni settimana, ogni giovedì, condividerò con vo...