Blog Posts - Fun With Words
(This week's dip into the science pool over at Secondhand SCIENCE is all about hypervelocity stars. No, it's not about Shia LaBeouf speeding down the PCH on a tricycle. It's definitely not about that. Maybe it should have been, but it's not. Go see.
(Curious about scanning electron microscopy? Well, of course you are -- who isn't? Want to know what SEM has to do with 30 Rock, the Simpsons and Goldspider, which I totally didn't just make up? Then check out the latest post on Secondhand SCIENCE.
There's something really great about political correctness. I mean, sure, the "not alienating people" is nice. Fostering inclusivity, making the world a better place, pissing off bigots and traditionalists -- these are all just super and fun and pea...
Like most people, I find taking cabs in Boston a white-knuckled, horrific experience. My reason for this, however, is probably not as common. Let's talk it out. A lot of people are scared by the driving, what with the cabbies careening across lanes...
Semantics is a funny thing. With all of the nuances in language and syntax, it's possible for two sentences that seem almost identical to have very different meanings. It's trivially easy to misunderstand, misinterpret or fully miscombobulate, depend...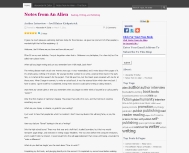 This post is for Readers and Writers. Readers because it's good to know that what you read might be saying more than you think it says. Writers because it's always good to know if your figurative language actually says what you intend to...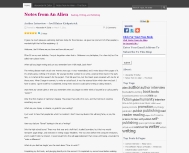 Folks who read blogs regularly are usually familiar with Tag-Clouds. If you scroll down a bit in the left side-panel you'll see an example of a Tag-Cloud called "Top Tags". That particular Cloud is very handy for finding a group of...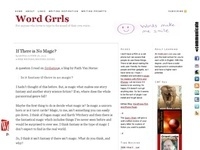 HubPages: Tongue Twisters – Fun with Words Can you write a few tongue twisters, just for fun. Alice, Oliver and Albert like licking lime lollipops. Rainbows randomly reach records. Neddy need new neckties now. Cows can't canter completely...
I've reached the age where it's harder to keep up with the trendy lingo. I like to be familiar with what the kids are saying on the street -- but as that would involve being on the street and interacting with kids, it doesn't actually happen so much.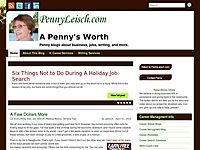 After you complete your creation, you use Wordle-generated images however you wish. Some possibilities are to print them on a T-shirt or poster, or create a company logo!