Blog Posts - Garden Musings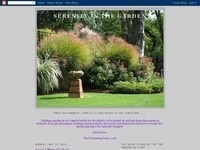 Sweet gum tree in NovemberDeep down, in the warmth of the fecund earth,the spirits sing songs of life.Christmas Ferns stay green in NovemberHoping we hear, they inhale and exhale along with the seasons.Crabapple in my garden in NovemberNow, in t...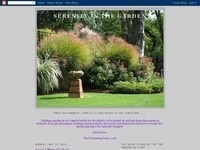 Photo by Jan Meissner The best place to seek God is in a garden. You can dig for him there.~ George Bernard ShawWe now no longer see the natural world as something to be tamed or conquered but, rather, as something to be revered.HGTV photoAnd we...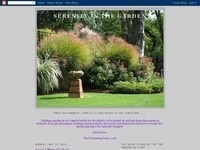 My book has shipped from Amazon and yesterday was the first day people received it! I have to admit that I am ecstatic. It has taken me eight years to write this book and get it published. I have met and surmounted all the obstacles. I am... Twins... moulded in the same vein...Sit cheek by jowl adorning the old wall.They see all seasons... through rain, sunbeams and the occasional hail.The guardians of my gardenSilently oversee all that lives and grows... planted or otherw...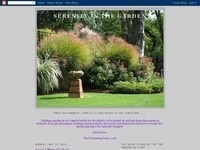 photo by Steve Deligan Waldeinsamkeit is one of those untranslatable German words that means "the feeling of being alone in the woods." It is a lovely sentiment, meant to convey the sweet solitude of being alone with your thoughts amidst an... Thoughts about our garden."We desire," the Emporer dictated, "that in the garden there should be all kinds of plants." Charlemagne the GreatI do a lot of writing about gardens, but our own personal garden has never been the subject of t... October is one of my favorite times in the garden. The weather is pleasant and I find myself less manic than in spring. I enjoy the garden more now. As the plants prepare for dormancy, there is simply less for me to do. I'l...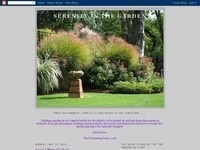 photo by Danielle Donders It is a rainy spring where I live. Rain and more rain. Days of rain with intermittent breaks of sun. So when life gives you raindrops.... You make... photo from this blog (click here)...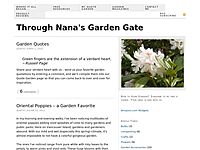 Whew! My new book is ready to download instantly from Kindle. Seems like 3 months of research, writing, re-writing and brain-freeze (at times) has paid off. "Growing Culinary Herbs" has been a labor of love for me. I've grown herbs...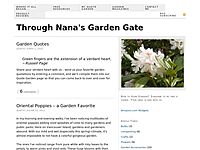 The seed catalogs are starting to arrive in the mailbox, giving us a glimpse of spring to come. As gardeners, these are our winter dream books. They give us information about seed types as well as glossy photos of the vegetables, herbs and ornamental...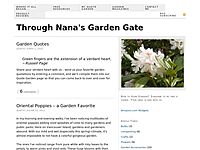 Surfing around on the internet this week, looking for gift ideas for my gardening friends, I found this interesting article that gave 10 great ideas that any gardener would love. So, I've posted it here for you to check out for yourself. And I&...