Blog Posts - Geek And Sundry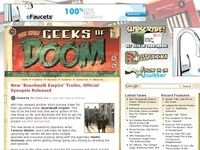 If you're like me, you find that there is a slight lull in the TV viewing schedule around the holidays and during the months of January and February as some of the shows me and the wife watch regularly (Agents of S.H.I.E.L.D. for instance) are on win...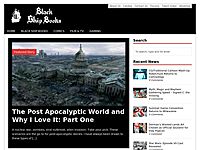 As I have said before, I work in a bookstore, and my favorite perk of working in a bookstore is the Advanced Reader Copies (ARCs) I have access to. They allow me to read a book before it comes out and review it and talk to you lovely people about it... The Geek & Sundry YouTube channel is starting something new called the Craft Lab.  Each week, you will see Hollywood production designer and geek Greg Aronowitz and host Anna Akana do amazing crafts from popular geek and nerd characters and t... Warning!  This episode of TableTop is not for kids!  And this episode is NSFW as well!  If you can watch this episode of TableTop without getting in trouble, by all means do it!  This week, Wil Wheaton is joined by Ali … Continue reading &... Gamers rejoice!  The Geek And Sundry show TableTop is back with brand new episodes!  If you have watched TableTop since the beginning, the production qualities have improved, and the first episode of season three is almost like watching any TV R... This Animation Monday post is going to talk about two online animated series you can find on Hulu and YouTube.  First off, let's talk about The Awesomes on Hulu. The Awesomes The Awesomes is an animated comedy series starring Seth Meyers st... When I heard of this story, I wanted to write a post and do a vlog video about this.  The song "Happy Birthday To You" is sung by just about everybody.  All of us will experience the "Happy Birthday To … Continue reading ...