Blog Posts - Geeks You Should Know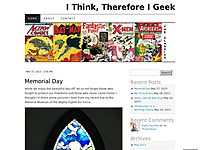 Americans love a good rags to riches story, especially when the protagonist has to work hard, pull himself up by his bootstraps, and eventually makes it big.  Horatio Alger sold dozens of books based on this very formula.  There's also …...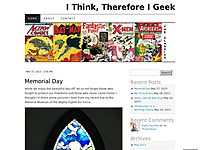 The geek community reserves a special place in its collective heart for those members of the entertainment industry who share the geeky mindset—particularly those who fly their banner high.  One such thespian is Gwendoline Christie, who is best kn...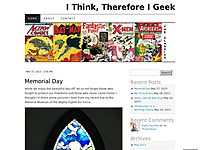 I think it's appropriate to bring back Geeks You Should Know with one of the true heavy hitters, Gary Gygax. Gygax is best known as the creator of Dungeons & Dragons, the mother of all roleplaying game. Growing up in … Continue reading ...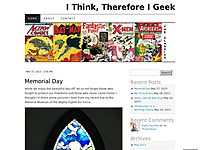 This month's Geek You Should Know is Cassandra Peterson. Name doesn't ring a bell? Peterson is better known as the TV personality Elvira, Mistress of the Dark. Originally from Kansas, Peterson grew up in Colorado, but left for Las Vegas … C...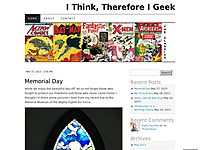 This month's Geek You Should Know is billionaire entrepreneur and engineer Elon Musk. Born in South Africa, he began his career by selling computer code for a video game at age twelve.  By age seventeen he had moved to Canada … Continue read...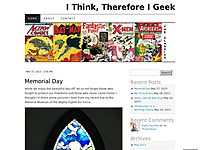 Rene Descartes was born March 31, 1596 in France. In 1606 he began attending Jesuit College in La Fleche and studied there until 1614. His curriculum included a study of the classics as well as current understands of physics, metaphysics … Cont...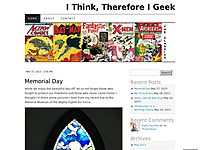 Like all people, we here at Therefore I Geek have heroes, but because we're geeks many of those heroes are also geeks. With this in mind, we're kicking off a new, reoccurring series featuring people in geek culture that we … Continue readin...