Blog Posts - General Blogging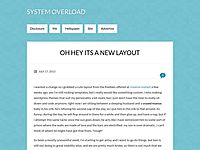 blogskinny.com when you are blogging about brands it is very important to know they reputable. how awful would it be to steer someone towards a brand with a review or ad that leaves your reader scammed or unsatisfied? you might even lose that person...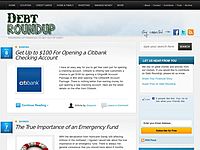 Debt Roundup is one today. A year ago today, I wrote my first post and opened up my financial life to all of you.  A lot has happened since the start of this blog. I have met some great people and I have been able to share my story on a national lev...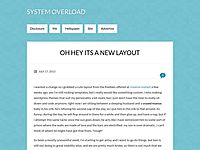 i woke up this morning before dawn and for once it was not vincent waking me up at 4 am like he has been recently. no i woke up on my own because i was dying via my girly parts. … Continue reading →The post oh… thanks… appea...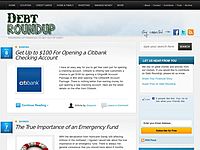 Over the last few weeks and months, there has been a lot of talk lately about pursuing your passion. Some of my fellow bloggers have left their jobs or are thinking about leaving their jobs to pursue making money online and doing what they really en...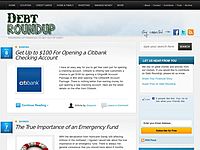 Happy Friday! We all focus so much on money that I think we need an occasional day to think about something that made us feel good. Did you pay off some debt? Make some extra money? Do well at your work? Anything. What made you feel good this we...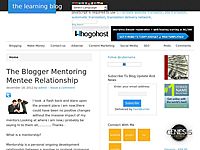 There are billions of blogs out there writing on whatever topics you can ever imagine, essay, traveling, health, sports, finance, inspiration, spiritual, love, education, entertainment, e.t.c. Now, you want to start a blog and hope to make it a succe...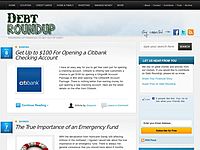 I have been thinking lately of a way to get all of the personal finance bloggers to participate in something that I think readers will enjoy. We all move through the year thinking about money and hopefully making/saving more money. We have many fol...