Blog Posts - General History Subjects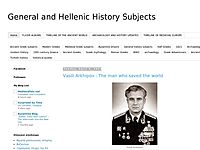 The LegendThe tale of Sawney Bean, arguably Scotland's most shocking and gruesome legend, was said to have taken place on the usually idyllic coast of the south-west.The most commonly told account of Sawney Bean begins in East Lothian where Alexander...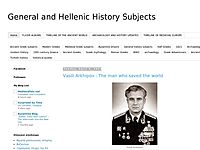 Map with the sites of the Greek settlement in SyriaThe presence of Hellenism in the area of historical Syria and middle East starts from the 4rth century BC, after the conquests of Alexander the Great. It was boosted by the founder of the Seleucid ki...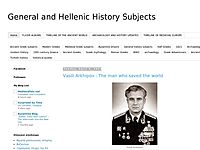 Through history humanity has exceeding a lot of times its limits.Here are some examples of people who either from luck ,duty or desire to live succeeded to survive through lethal circumstances.Hiroo OnodaHiroo OnodaA Japanese soldier who remained in...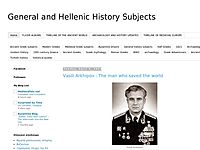 Chinese archaeologists have found new evidence of international cultural exchange on the ancient Silk Road.Four European-looking warriors and lion-like beasts are engraved on an empress's 1,200-year-old stone coffin that was unearthed in Shaanxi Pr...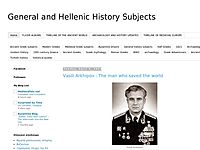 A representation of the ring of GygesTolkien's ring of power as represented in the moviesSome days ago we had the global premiere of the prequel of the Lord of the rings called The Hobbit.On the occasion of the visualization of Tolkien's magnificent...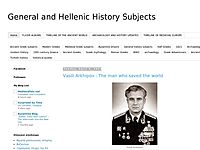 Ho Chi MinhThe ambassador of Vietnam in Greece stated that this great historical personality served in the French army during the world war 1 and he was part of the French expeditionary force in Macedonia. To find some evidence about this allegation,...