Blog Posts - Getpaidfasttoday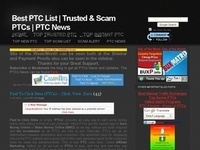 12 April, Sunday:Ara-bux : The site is temporarily closed because of the lack of funds and now asking their members to donate to keep the site alive. I never recommend investments and will not recommend donating also. Better to donate to some charity...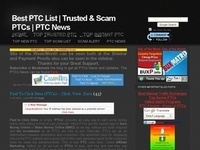 I must add that there are lots of new PTCs coming and going daily. On an average 3-4 New PTCs launch every week but most of them can't even survive a month. So joining the new PTCs is the biggest risk but then why to join them, shouldn't we wait and...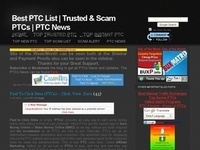 Buxheaven.org Scam: This is a Important News, Buxheaven.org is a Scam and they are using members passwords to login other sites. So stay aways from this scam and change your passowrd as soon as possible (if using same password for other PTCs).Perform...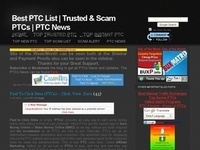 I don't know whats happening with TakeTheGlobe and PPClix now-a-days. While TTG is going back and forth with V1 and V2, PPClix is again under the DDOS Attack. This is not the first time for both and now it seems that both sites don't want to pay to t...