Blog Posts - Glass Flecked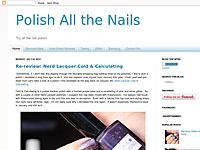 I went on a bit of a Zoya rampage the other day. Trade Secrets is my main source, living in Canada, and I've been trying to avoid it lately as I'm trying to be a proper adult and not spend all my disposable income on polishes. Anyway, I w...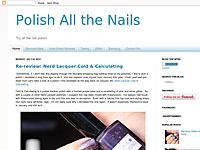 I've always liked the look of ombre nails but hadn't gotten around to trying it myself. Unless the run of colours was perfect, it just didn't look right to me. On a completely unrelated note, I find I have a lot glass fleck polishes, usua...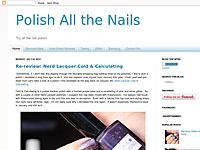 Given the sheer number of times I do my nails a week, you think I'd be better at matching them to outfits, events, etc. I'm just not that kind of plan-ahead person. EXCEPT FOR THIS ONE TIME. My bf's parents are visiting from Austra...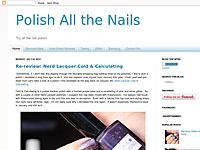 I spend a fair amount floating around the webs, trying to find new things to do and show you. I've come across the Saran Wrap technique quite a few times now and thought I'd give it a try. It has to be sparkly or shiny for me to be intere...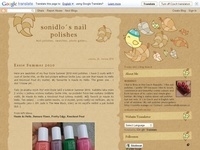 Možná by vás zajímalo malé srovnání některých laků z kolekce Take Wing od Color Clubu s jinými odstíny z mé sbírky. Podoba tu je, a to s laky Orly a Gabriella Salvete. Zleva: Color Club Sky High, Orly Lunar Eclipse, Orly It´s Not...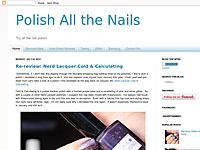 I was in Sephora the other day and always have mixed feelings about the place, now that there's a "nail bar" at the store in the Eaton Centre in Toronto. It used to be I'd have to make a pilgrimage to a mall in further north to get access...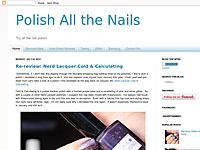 For whatever reason, I'm irrevocably drawn to glass-flecked polishes. They're always so sparkly, I just cannot resist them. The problem is, they're hard to wear on their own so they end up sitting on my desk for forever and day. On...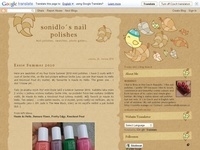 Kolekce s názvem Take Wing od Color Clubu obsahuje barevné a celkem výrazné laky na nehty, které jsou složeny z lesklých barevných střípků a schnou s hladkým povrchem. Kolekce je aktuální, vytvořená pro tohle léto. Následující ods...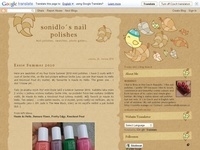 Některé z vás zajímaly laky značky Four Seasons, které jsem zmiňovala v příspěvku o mých nových nákupech. Můžete je vidět dnes, všechny ve dvou vrstvách. Zleva/From left - Four Seasons 77, 67, 30, Dermacol Mineral Power 5...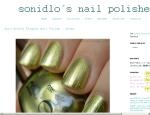 Sparitual Sacred Ground has a brown-grey base and contains a lot of green-gold and pink-purple glass flecks. It applies well, covers in two coats, dries smoothly and it is easy to remove. This shade is a little darker on nails than in the bottle (and...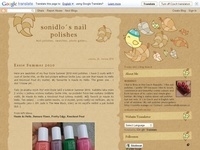 You already saw both of them many times but I have these photos in my computer since September 2011 and today is just time to publish them... Don´t ask me why, I don´t know it :) When I got Zoya Jules I thougt it is somehow similar to Essence Irrep...