Blog Posts - Glossaries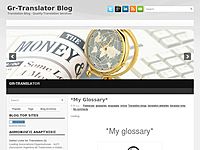 There are different degrees of knowing a word, i.e understanding its meaning passively (listening and reading) and actively (speaking). We can all remember instances when we wereable to recognize and understand a word when we sawit in a text or heard...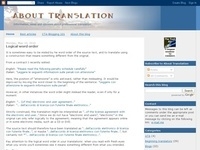 Inbox Translation, a UK translation company, has published on its website a categorized list of several thousand translation glossaries. You can check them at 3000+.Translation Glossaries. (Hat tip: Multilingual News)...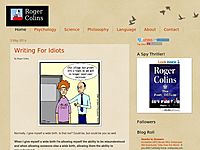 By Roger Colins A short guide on how to format written text from finished draft material into something more, professional. Novelist, scriptwriter, poet, biographer or historian all need to follow some of these rules and regulations to get the...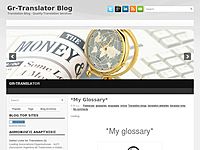 Educational/Learningkhanacademy.org - video lectures on just about any subjectted.com - lectures by smart peopleacademicearth.org - classroom lecturesfreerice.com - expand your vocabulary while feeding the hungrylizardpoint.com - a collection of geog...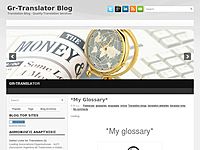 April 2013: Online Courses for Freelance Translators Register NOW!Proz Training CoursesMondayTuesdayWednesdayThursdayFridaySaturday12SDL Trados Studio Getting StartedT06 - Basic Terminology in Healthcare & MedicineSDL Trados Studio – Part II (I...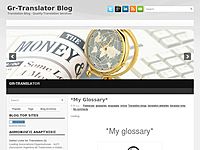 March 2013: Free Webinars Register NOW! 18Free Webinar - SDL Trados Studio for beginners with tips and tricks19Free Webinar - TO3000: Focus on Translation, not Administration!20Free Webinar - How to translate files &...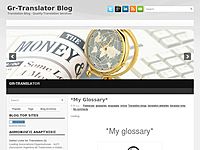 A list of webpages written by translators offering: TIPS on how to translate + STRATEGIES for Business Success. Cecilia Falk's Home Page Céline's 10 Tricky Situations Translators Might Fi...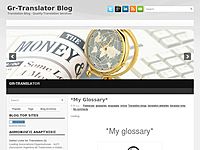 *My glossary*Maintain consistency in your translations by using glossaries (for terms) , style guides, and translation memories (for sentences). Simple glossaries = terminology lists that include only a list of terms with their translated...