Blog Posts - Glutenfree Dessert

I live in a tourist town. I suppose I always have in one form or another. I grew up in San Francisco (where I was the little kid sticking my tongue out at tourists at the Powell and Market cable car turnaround) definitely a tourist...

The reason my posts have been a bit sporadic of late is I have been working for the CocoaPlanet people who are opening their new chocolate factory and Bistro here in Sonoma. A few months back the...

I've been having a lot of fun lately exploring some of the new products that Whole Foods sent my way. It seems that every year there are new trends in foods just the same as there are in hair, clothes, and make up. Smoking, fermenting, g...

This is going to be the first time in several years that we're going to a party at someone else's house this New Years Eve, so I'm not going to be cooking tonight. However, if you are, or you're having guests tomorrow, you might want to...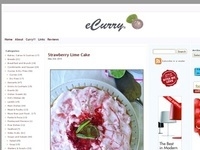 Moong Dal or the husked yellow Moong Halwa is a popular confection in the northern and north western regions of India. This is made usually during the winter months. The lentils are slowly cooked in ghee releasing its rich, nutty aroma. It i...