Blog Posts - God's Story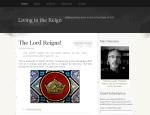 I am very pleased to host a guest post by Heather Rae Hutzel on Living in the Reign. After publishing her Amazon Bestselling novel, The Book of Life: The Greatest Story Ever Told, Heather Rae Hutzel began a journey of discovering what it truly means...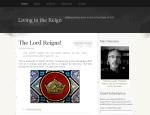 In my last post in this series, I discussed how everything God said and did pointed toward the coming of Jesus Christ. He was the Offspring of Abraham in whom all the nations of the earth would be blessed. He was the Son of David who would forever re...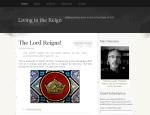 Greetings Everyone, I just wanted to let you know that I will be taking a couple of weeks off to hang with my Grandson, Owen. When I return, we will continue our look at God's Story, should it please the King. (I will, however, still be active on T...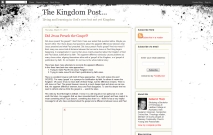 "Amen" is a sweet word. It's short, rolls of the tongue nicely and is easily recognizable in other languages (it comes from the Hebrew word aman). Nice! Also it's very versatile, used for a couple of different things. It's used to ind...