Blog Posts - Good Of The Whole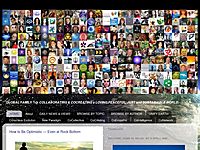 by Dr Glen Hepker - Quite humbly and respectfully, I am speaking of the 'spirit' with which one goes about doing what one does…one's demeanor or mien. In my ages-old arts it is coined as 'shen.'  Again, "what would a selfless spir...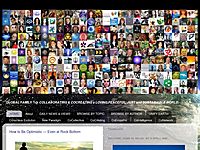 Why combining co-creation and collective intelligence? It is a common trend to be in favour of open innovation and co-creation. We have all heard about the wisdom of crowds, bringing the outside in, and we all believe in "none of us is as smart as a...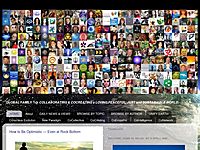 by Terry Patten - The "Integral Heart" embodies a disposition that pays attention to the core of all things—the center that also connects with—and integrates—all dimensions of reality.  The word "heart" comes from an Anglo-Saxon root-wor...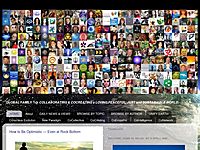 by Julie Krull - It was one of those moments: the kind of moment when you are fully present and witnessing an experience, knowing that something really big is happening. At our cabin on Johnson Lake, we have a steep grass slope that leads to the...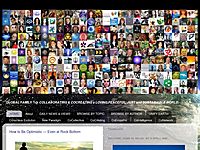 by Steve Nation - We are living at a time when the vision of wholeness is seeping into consciousness, upsetting all sorts of established patterns of thinking, seeing and acting.  As a species we are, perhaps for the first time in any collecti...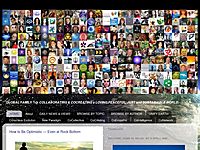 by Roswitha v. Andersheim - What is this "Light connection" or the Source of the spiritual in relationship to the material? Awareness of the unseen gives us the opportunity to lay aside distractions. The near-silent modifier of our daily thought...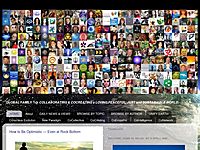 by Krishanti Wahla - Very few people can honestly say they don't judge or criticize others. I can't. Can you? In fact, many of us see things in black and white (whether we are aware of it or not), righteously and firmly planted in the belief that w...