Blog Posts - Granite Dells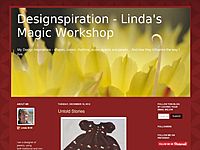 Pam and Lindaphoto by Ken BarrIt was a cold sunny Prescott day and good friends were in town. A day to share stories and memories and to explore new places. We decided to explore the trail in the Granite Dells across from the Phippen Muse...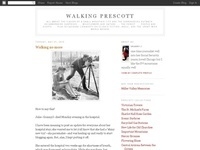 Friend Andy C. sent this image of an old postcard entitled simply "an irrigation system near Prescott Arizona". He believes it is the original flume carrying water from Willow Creek in the Dells to the Bianconi Ranch. A brief history he passed along:...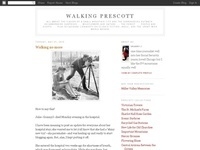 I received these two pictures in my email this morning -- a response to last night's post about my visit to the bones of the old Granite Dells lake and pavilion. Time: 1967. Friend Bobbi sent them; she had noted that the two choices for swimming in o...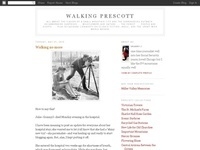 Historic preservation isn't faring well in the current recession. Sharlot Hall Museum is down to a skeleton crew, for example, as state funding rapidly dries up. Which is too damn bad. There's an important piece of Prescott history sitting over in th...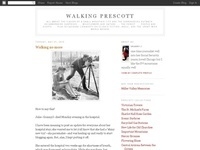 As a kid, I thought that a trip from Phoenix up to Prescott meant a trip to the Granite Dells, specifically the wonderful swimming pool/lake in the rocks where our extended family picnicked several times in the 30s. I was surprised to see that the ba...