Blog Posts - Greedyfoodster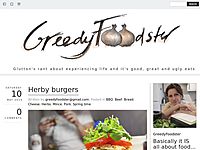 Re-training your taste buds to be excited about what is often referred to as "Rabbit food"can be very challenging… Take Me for example – if the food is not fatty, meaty, gooey and lush, don't even talk to me about it, le...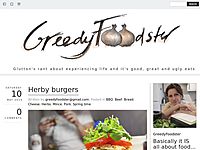 I honestly am one of those people (it runs in the family, totally NOT my fault) that starts a Diet with a capital "D"every Monday…..and is already off the wagon, latest come Thursday. Friday I'm already on full swing; "w...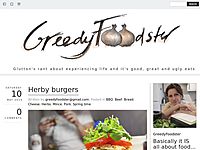 Tarts are my new obsession! I've been stuck in the kitchen for the last 2 weeks filling pastry cases with an array of weird and wonderful savoury combinations and just can not get enough of trying new flavours. The latest one – baked fennel, shal...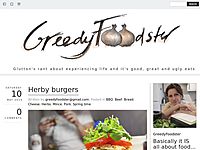 I'm forever oven baking veggies. Reason? Obviously veg are good for you (so they tell me) and that's pretty much the only way you'll catch me eating a plateful, but also roasting brings out the best out of vegetables – their...