Blog Posts - Greenfinch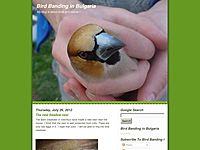 I know that I'm very late with this post, but I had to wait for the pictures. Around Christmas I've managed to find some time for ringing and the results were very,very good. For few days of ringing ( and few hours per day) I've ringed 48 birds from...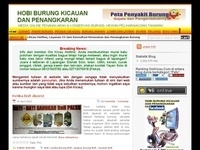 Ingin sekali Om Kicau menulis artikel penangkaran greenfinch mule / hibrida, yang kini banyak dikembangkan di Eropa, Amerika, dan Afrika Utara. Sayangnya, sulitnya mencari greenfinch di Indonesia membuat keinginan ini terpaksa dipendam dulu. Sebagai...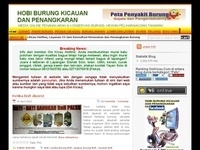 Greenfinch merupakan salah satu jenis burung finch dari genus Carduelis. Dalam genus ini terdapat lima spesies, tetapi yang terpopular adalah european greenfinch (Carduelis chloris). Burung ini popular bukan hanya di Eropa, namun juga digemari di sej...
These small birds have to be one of my favourite birds, i took this photo this morning while i was undertaking a small survey of the birds in the area as part of the RSPB Birdwatch event. It seemed a shame not to take full advantage of the number...
Was out earlier with the camera trying to get some half decent shots of the Fieldfares and Lapwings out in the back field and as per normal, as soon as you appear, they go up the field to a point that is just a little bit too far away to get a good s...