Blog Posts - Growing Berries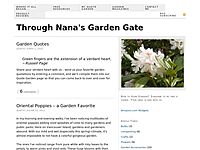 Sweet juicy strawberries, available in your local farmers' market are a sure sign that the summer growing season has arrived. People who never grow any other crop can often find thespace to grow a few of their own strawberries. And once youR...
I planted this in the fall and it is starting to put out fruit its first year. I have not tasted the berries yet, but have had the at Farmer's markets and they are simply divine. Triple crown blackberries starting to produce in their first y...
Another variety I planted in the fall and is starting to bear fruits. Chester thornless blackberry. It's hard to tell but these blooms are pink.