Blog Posts - Guayas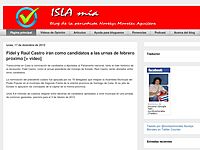 Un sismo de magnitud 5.2 grados sacudió la mañana de este viernes la provincia de Guayas, confirmó Mario Ruiz, director del Instituto Geofísico (IG) ecuatoriano, quien aclaró que este movimiento telúrico no tiene relación con el terremoto de 7...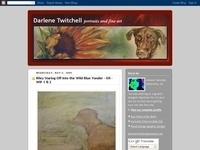 I love Bill Guffey's Virtual Paintout art challenge. This is the first one I've done in a while. This month was a "walk" around Ecuador via Google Map's street view. I painted the scene on a canvas panel, not my favorite painting surface as I don't g...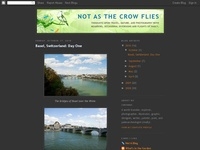 Green Iguana, Parque de las Iguana, GuayaquilOn Christmas this Traveler met Travelers Ten and Thirteen at the airport to begin our journey to Ecuador. First stop: the city of Guayaquil. Traveler Nine would meet us as he was already there visiti...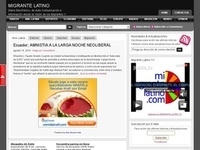 Editorial RTU Noticias Tema: "Educación" Fecha: 19/01/2012 Opinión del Dr. Cesar Alarcón Costta "En la Escuela Politécnica del Litoral la ESPOL se presentaron como estudiantes... Este es un pequeño resumen. Para obtener mas...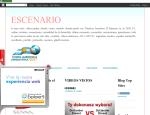 VIDEO ENTREGADO A EL PRESIDENTE CORREA, ECUADOREl exeditor de Opinión de diario El Universo, Emilio Palacio, entregó las pruebas relacionadas con el levantamiento policial del 30 de septiembre pasado.Palacio fue a la oficina del fiscal Distrital de...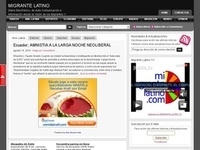 Editorial RTU Noticias 17/06/2011 Opinión del Dr. Cesar Alarcón Costta Tema: "Universidad" Este es un pequeño resumen. Para obtener mas informacion, Favor visitarnos en WEbSite...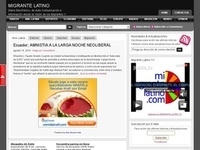 Varios aspectos de orden económico y político están en marcha para este próximo año; son aspectos que, por cierto, tendrán serias repercusiones en la vida de los trabajadores y los pueblos del... Este es un pequeño resumen. Para obtener mas i...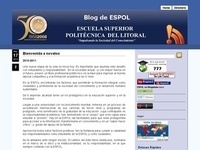 El día de mañana iremos con un grupo de amigos a la Isla Puná. Para los que no conozcan aquí una breve reseña: Puná, es una isla del Cantón Guayaquil en Ecuador, forma parte de la provincia de Guayas. Tiene 919 km² de extensión. Está situ...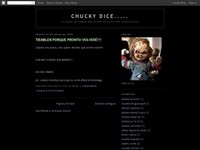 Saludos mis panas les presento la lista de candidatos a asambleistas por el guayas, por la alianza RED-MIPD:CANDIDATO 1: JORGE ORTEGA CANDIDATO 2: AZUCENA SOLISCANDIDATO 3: JUAN DE DIOS VILLAFUERTECANDIDATO 4: CRISTINA FRANCIS CANDIDATO 5: ARTURO DE...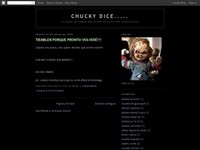 Saludos mis panas, les presento los candidatos a la Prefectura del Guayas:MOVIMIENTO UNO:JIMMY JAIRALA, tenía pensado candidatizarse a alcalde pero llegó a un acuerdo con NEBOT y se lanzó a la prefectura, fue congresista por el PRE y nadie se olvi...