Blog Posts - Guest Contributions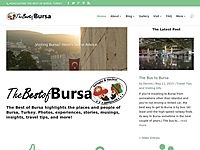 The 30th International Golden Karagöz Folk Dance Competition was held in July on stages throughout Bursa. Internationally renowned, the competitive festival aims to promote intercultural friendship through folk dance. This year's event drew da...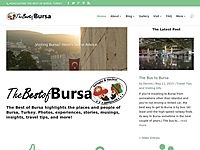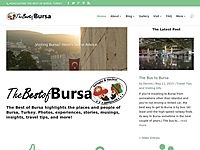 A guest post by Sharon Rott Camel wrestling is a unique and popular Turkish sport. Each year in the early spring months, camel wrestling events (deve güreşi) are held every Sunday in cities and villages throughout Turkey's Aegean coastal region.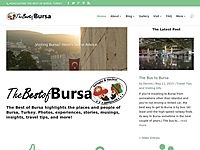 Bursa is a large, modern metropolis that boasts all the amenities and features of contemporary life. But not too far out of the city, the hills and back roads surrounding Bursa are full of traditional little villages that feel worlds away from the hu...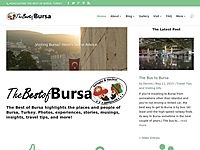 A guest post by Sharon Rott The hills around Bursa are full of wild cherry trees. Late spring fresh cherries are a delicious seasonal treat. One recent Saturday morning, my friend, Atay, took me up the mountain for a bite of breakfast followed by che...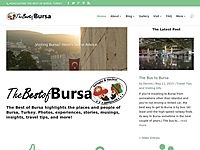 A guest post by Matt Conley We were definitely in the mood to discover a good white water run suitable for kayaking. Friends had told us it might be possible on some of the fast-running rivers around Uludağ. So after a long time staring at the Bursa...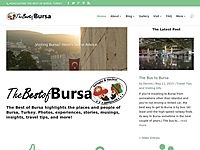 A guest post by Matt Conley Ayvaini Cave is one of Bursa's lesser known natural jewels. Located about 2 kilometers south of Uluabat Lake not far from the town of Mustafakemapaşa, the cave was discovered in 1970 by three Spaniards and officially op...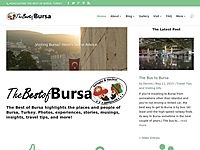 A guest post by Matt Conley One of my passions in life is to dive into other cultures through travel and outdoor adventure. It was during my first camping and hiking trip with some Turkish friends of mine that my belief that outdoor adventure can...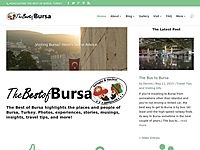 Muradiye Külliyesi is the social and religious complex commissioned by Sultan Murat II (1403-1451). Built in the early 1420s, Muradiye is on Bursa's UNESCO World Heritage site inscription as one of the historically important locations in the city...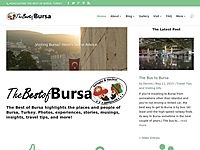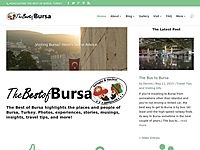 A guest post by Kaela La Farge Jason and I are always in the mood to explore Turkish cities and towns we haven't before visited. Bursa was near the top of our must-visit list, and when we ran across The Best of Bursa while planning our weekend geta...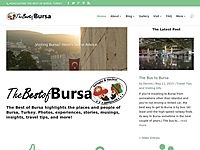 A guest post by Kaela La Farge The narrow street seemed to twist and turn in the darkness around dimly lit apartment buildings. The steep incline wrapped up the hillside in Bursa's old Ībrahimpaşa neighborhood. Glowing shop lights illuminated the...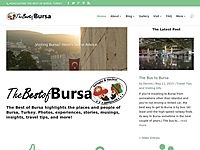 Bursa is a rich cultural and historical center revealing centuries of Ottoman history and Islamic heritage. These are evident in the city's architecture, historical sites, and enduring ways of life. All of this makes Bursa somewhat of a living mus...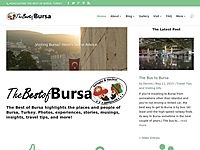 Sadağı Canyon lies hidden in the rugged mountainous area of Bursa's Orhaneli district high up on Uludağ. The canyon is one of Bursa's natural gems, and an accessible, 1.8-kilometer trail follows the babbling mountain stream that runs through...