Blog Posts - Gujarati Recipes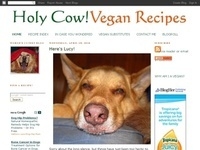 We had a crazy thunderstorm last night. I love thunderstorms and they always are crazy, but when they happen in a valley high in the Allegheny mountains, where the closest house is more than a mile away and the night outside is so black that it make...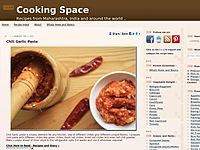 Happy Gudi Padwa !!! Gudi Padva is the first day of Chaitra(first month) in the Marathi Hindu Calendar. As a offering I made Amrakhand. Amrakhand is simply Shrikhand blended with mango pulp. Shrikhand is a very popular Indian dess...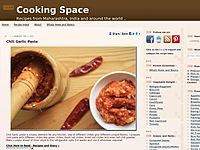 This is an easy, quick and spongy dhokla recipe made in 30 minutes. Dhokla can be served as breakfast, snack or even as an appetizer for party or picnic. Dhokla can be served with tamarind chutney accompanied with green coriander or mint chutney or e...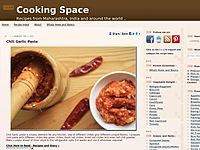 Katachi Amti recipe is a Maharashtrian spicy chana dal curry that is accompanied with PooranPoli. Basically it is strained water after pressure cooking the chana dal for puran poli stuffing. Happy Diwali everyone !!Ingredients:1/4 cup Chana...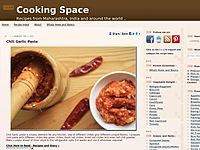 Methi muthia are steamed or fried dumplings made from chickpea flour and fenugreek leaves/methi. There are various ways of making muthia, mainly many people do with chickpea flour only, but can replace or add with whole wheat flour, bajra (pearl mill...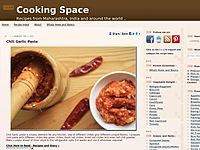 This dhokla is one healthy and nutritious dhokla that you can make for your family and loved ones. The dhokla has the typical moong bean taste and is savory and sour.Time: 20 minutes + 6hr soaking timeServes: 4-5Ingredients::for the dhokla:...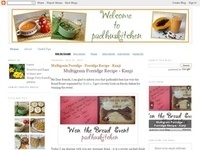 Dal paratha is a very popular Gujarati dish prepared with whole wheat flour, dal and spices. It can be prepared with any dal. I have used chana dal to prepare this paratha. This is a very healthy, filling and nutritious breakfast. With a vegetable si...

I like gathiya or gathia/ghatia/ghatiya whatever we might call it then normal sev or ompodi. In gathiya we use lots of pepper and carom seeds unlike in sev where red chilli powder is used. Also the texture & taste of ghatiy...
Microwave surali vadi in MarathiYield: 12 to 15 piecesTime: Preparation time: 15 to 20 minutes | Microwave : 5 to 7 minutesIngredients:1 cup Besan (chickpea flour)1 cup Sour Buttermilk (Thick)1 and 1/2 cup water1 tsp green chili paste1/2 tsp Turmeric...